Nintendo has announced a new Wii U Deluxe Edition bundle that is set to replace the current Nintendo Land bundle. The bundle will include copies of Super Mario Bros. U and New Super Luigi U, all in one disc, and a black 32GB Wii U system with a black gamepad.  Super Mario Bros. U launched last year alongside the Wii U's debut, while New Super Luigi U originally released as DLC back in June but then saw a retail release in August. The bundle is set to arrive on November 1 and will cost $299.99.
Executive VP of sales and marketing Scott Moffitt states: "Mario and Luigi are two of the biggest heroes in video games. This new Wii U configuration gives people instant access to not one, but two of the most well-received Wii U games. It's another example of the tremendous value and variety that Nintendo is offering consumers this holiday season."
Nintendo also stated that Nintendo Land will be available for purchase as a digital download or a standalone retail purchase for $29.99. This new Mario U bundle will sit alongside the $299.99 The Wind Waker HD Wii U bundle in store shelves.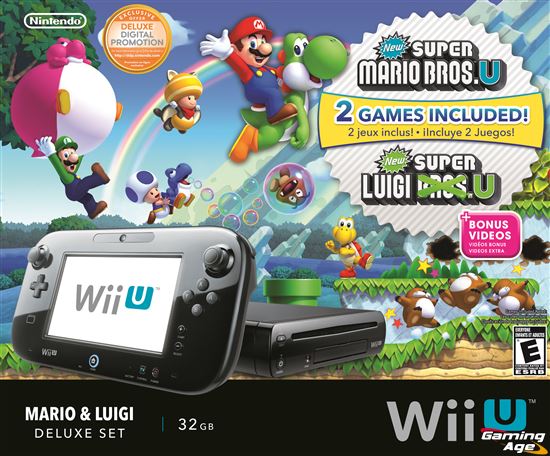 (Source: IGN)