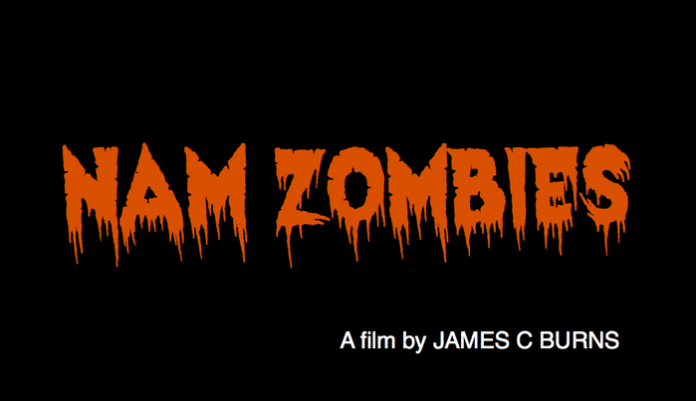 Many people probably never heard the name James C. Burns before. But there is a good chance that they heard his voice. He lent his voice (and did the motion capture) for Master Sergeant Frank Woods in both Call of Duty: Black Ops and Black Ops 2.
James C. Burns is also an actor and is now looking to fund his own movie. It's called NAM ZOMBIES and the title alone doesn't leave very much to your imagination. But here is the official description from the Kickstarter page:
"Set during the Vietnam War, NAM ZOMBIES It's the story of BRAVO-ZEBRA, a Special Forces unit on a "Covert Op" when they encounter a s**t load of "un-dead" deep in the jungle mountains. Without giving to much away I can tell you that the are massive fire fights and thousands of zombies. There are ingenious weapons and deep dark political intrigue.You will meet the team, suffer their losses, question orders and root for the good guys. Other than that…we can not say. BUT IT IS AWESOME!!!!"
Burns is looking for $125'000'000 in the next 31 days. You can give as much as $1 to contribute to the movie and get a ringtone for doing so. The rewards go up to $10'000 with several different rewards. You could name the lead character's gun, do Weapons & Combat training with the cast of NAM ZOMBIES or be an Associate Producer.
So far only around $300 have been pledged but there is still more than a month to go. More than a million Dollars sure is a high target but it seems that Mr. Burns knows what he wants to do with his vision.
If all goes according to plan the movie will start shooting in 2014 and premiere in Spring 2015.
If you choose to support the Kickstarter campaign for NAM ZOMBIES you can go to the Kickstarter page right here!