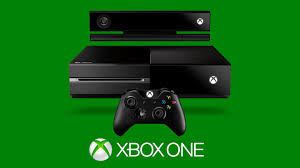 Xbox director of product planning Albert Penello, while speaking in a CES panel in Las Vegas, said that single-purpose consoles are a thing of the past. The notion that a system will only play games is gone.
"From a console perspective, the idea that a console is a single-purpose device is the past," Penello said (via Xbox Wire). "The future is a multi-tasking customer–a device that does more than just gaming at home."
Microsoft, ever since announcing their new console back in May, have been adamant on producing an "entertainment" device rather than just a games console. Reports have shown that users have spent a healthy amount of time enjoying TV and several other apps through their Xbox One. However, the company's focus on supplying entertainment value has slightly disintegrated their relationship with the gaming community. As well documented, Microsoft had to change their stance with the future of the system, and have been marketing the system's value as a games console more so than ever now.
Xbox One has sold over 3 million units in 2013.