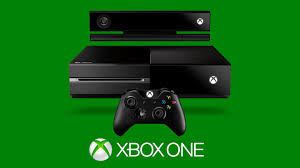 With only two weeks until the launch of their next-generation console, Microsoft are confident that the Xbox One will be the best experience for gamers. In an interview with GamesIndustry International, Microsoft Canada's Xbox marketing director Craig Flanagan has spoken out about their company's current position in this new generation. Flanagan believes that they're won't be a better purchase for consumers this holiday season than their new console.
"Xbox One is going to start ahead, in terms of the experience we can deliver," Flannagan said. "And because we're built for the future, we're going to stay ahead. I think there is not a better experience you can buy this holiday, and there will not be a time this generation where there's a better experience you can buy than Xbox One…And it's probably going to be a pretty long generation. We're probably here for a while because we're built for the future. This is a console that will last you, conservatively a decade, if I had to put a bet down today."
Flanagan revealed that the Xbox One's launch is the biggest videogame launch he as been a part of in the decade he has been with the company. Currently, the Xbox One is outselling Xbox 360 2-1 in pre-orders.
"I've been here for the launch of Xbox 360. I was here for the launch of Kinect. This is far and away the biggest launch we've ever done," Flannagan said. "It's the most hardware we've ever produced. It's the most we've ever pre-sold. We're preselling a little over 2-to-1 from what we did with Xbox 360. The momentum on launch has been really good. And we didn't have a 40-foot console at the launch of the 360, either."
When the console was revealed back in May, it was met with immense criticism. Microsoft was accused of focusing a bit too much on the casual audience rather than the hardcore gaming community. The company was also crucified for disabling used games on the console and making the console always online. But the company has since turned things around in a dramatic way. They have done away with DRM and always online, and now are putting a stronger emphasis on bringing indie titles to their platform.
The console will launch on November 22.