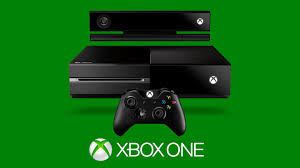 Microsoft's next-gen console, the Xbox One, is only a month away from release. With the highly controversial and negative initial reveal for the console back in May behind them now, Microsoft is now looking to provide some exciting new features for it's new console after it launches; that is according to corporate vice president Phil Harrison.
In an interview with EDGE, Harrison teased that Microsoft has some "exciting things" planned for Xbox One post launch. Harrison believes the engineering team behind the platform just need to get past launch day.
"We have a very significant engineering team – some of the smartest people I've ever worked with – who are very focused on launch right now. But as soon as we get past launch then there are some really exciting things that are on the way."
Harrison also admitted to the significant amount of changes his company made after first revealing the Xbox One. But despite these changes, Harrison claims Microsoft's "fundamental vision" for the future hasn't changed at all. While the company does allow for used games functionality, Microsoft still believes in a digital only future for videogames.
"So there has been some change in our engineering priorities as you would expect, but we don't have any change to our fundamental vision which is that the world is going to be a digital place, Harrison states. We have incorporated some of the important benefits of disc-based games, mainly sharing and trading games, but that doesn't dull or change our digital vision. We just reordered our priorities a little bit."
The Xbox One will launch in 13 territories, including the U.S and Europe, on November 22.