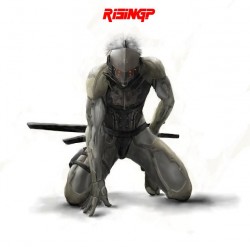 A few days ago I brought you the rumors regarding a possible release of the upcoming title in the MGS series, Metal Gear Solid: Rising to PCs, but now we have the official confirmation: indeed, the upcoming title will be making its way to the PC, Konami announced.
The company also offered a few extra details regarding the game: for starters, it will be starring Raiden and not Solid Snake, but I am sure that those who still remember him from MGS2: Sons of Liberty, where he was a playable character, won't mind at all. Other details regarding the plot of MGS: Rising are still unknown.
"The Metal Gear Solid series has always pushed the bar with its cinematic visuals and entertaining story line," commented Martin Schneider, European Marketing Director for Konami Digital Entertainment. "Now even more gamers can immerse themselves in the franchise and experience the groundbreaking series as Metal Gear Solid: Rising heads to the platform of their choice."
It is indeed true and a further proof that the future doesn't stand in console exclusives but in games released for all platforms, so that as many gamers as possible can enjoy them. Kudos for that, Konami!