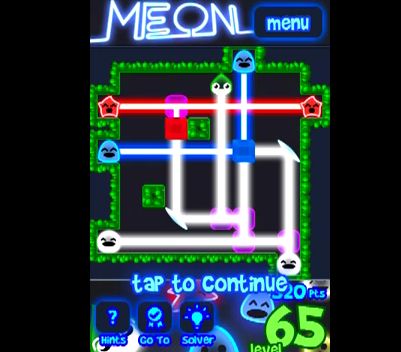 Meon is an incredibly addictive and challenging game that you can play on your smartphone, a game where you must free all the Meon (light particles) by completing puzzles. This walkthrough will guide you through the entire game and will show you the solution for all levels, from the first to level 120. So check out the Meon Walkthrough below if you got stuck along the way and have fun completing all the levels!
Meon Walkthrough Levels 1 – 60
Meon Walkthrough Levels 61 – 120
Cheers to Appomania for creating these amazing walkthrough videos to help us with the Meon solution.