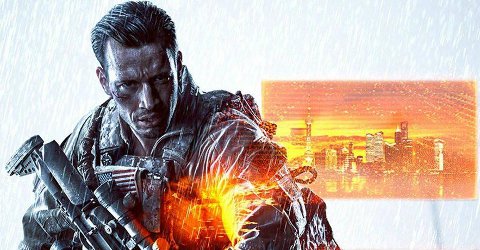 According to CFO Blake Jorgensen, EA has no plans to annualize DICE's Battlefield franchise, as the publisher doesn't have enough resources to make sure there won't be a dip in quality.
In an interview with an analyst at a UBS conference (via Seeking Alpha), Jorgensen explained that EA doesn't have the same benefits that Activision enjoys with their Call of Duty series, as the publisher has both Infinity Ward and Treyarch developing for the series. Battlefield is a two-year project for EA and DICE.
"The challenges are you've got to most likely do it out of two studios because it's hard," he responded in reference to rival publisher Activision Blizzard splitting Call of Duty development between Infinity Ward and Treyarch. "It's a two-year project."
"Battlefield takes us about two years to develop and so you want to make sure that you're sharing talent across studios, so you keep [the] core talent of the product and the experience for the consumer there. You also want to be really careful that you don't destroy the franchise along the way. You got to make it exciting and different, but at the same time you want to make sure you maintain a great franchise.
"And Battlefield is a product that doesn't just sell once, it sells for 24-months associated with not just Battlefield, but all the additional Battlefield Premium activities that the consumer wants. So you've got to be careful that you don't destroy some of that tail that is on the Battlefield product."
Currently DICE is working on both Mirrors Edge 2 and Battlefront 3.