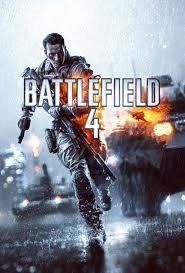 Battlefield developer DICE has unveiled all seven game modes playable in their upcoming game, including two brand new game modes. These come after a post on the Battlefield Official Blog.
All game modes will be playable on all 10 maps coming with the game next month.
First up is Conquest, known by many as the definitive game mode for Battlefield. This will feature 24 player games on Xbox 360 and PS3, with 64 player mayhem available on PC, Xbox One and PS4. This game mode is playable in the upcoming beta.
Next is Domination, which is an infantry-only take on Conquest which debuted in Battlefield 3: Close Quarters. This mode will support 20 players across all platforms. This game mode is also playable in the Battlefield 4 beta
One of the two new game modes for Battlefield 4 is Obliteration. In this teams must battle over a bomb which randomly spawns in the map. The teams must take this bomb to one of the oppositions three objectives, arm it, and explode it.  The game ends when one team detonates the opposition's three objectives. This mode promises some fast paced gameplay, with DICE saying: "Since there's only one bomb at a time, you will often find yourself going from attacker to defender in the blink of an eye." They also likened the exploding of one objective as being "The Battlefield equivalent of scoring a touchdown."
The other new game mode is Defuse. This 5 vs. 5 game mode (across all platforms) gives players only one life per round, and tasks teams with either wiping out the enemy or arming and detonating a piece of military equipment the opposition owns.
The other three modes are the basic Team Deathmatch, which is designed for 20 players across all platforms, Rush, another signature Battlefield game mode which is designed for 24 players on PS3 and Xbox 360 and 32 players on PC, Xbox One and PS4 and finally Squad Deathmatch, which is designed for 16 players across all platforms.
Which game mode are you going to be spending your time playing on? Are you excited for the new game modes?
The Battlefield 4 Open Beta launches on 1st October, with the game releasing on October 29th in America and November 1st in Europe.
[Source: Official Battlefield Blog]