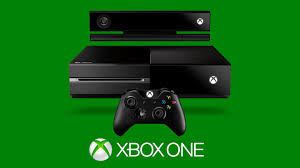 Youtuber MoonlightSwami revealed yesterday that he received an Xbox One 14 days before the console's official launch. The console was pre-ordered at Target and it seems like the retailer decided to ship the console a little bit earlier.
While ecstatically producing a Youtube video that shows him unboxing the console, he also happened to reveal some interesting details. For one, the power brick that is required to be plugged in while using the system did not overheat after 3 hours of use according, that is according to MoonlightSwami. He also managed to leak out some install information concerning most of the launch games that'll be available on the Xbox One.
Here are the installation sizes for said game:
Assassin's Creed IV: Black Flag – 20 GB
Call of Duty: Ghosts – 39 GB
Just Dance 4 – 22 GB
Skylanders Swap Force – 15 GB
LocoCycle – 13 GB
Dead Rising 3 – 19 GB
FIFA 14 – 8 GB
NBA 2K14 – 43 GB
NBA Live 14 – 9 GB
Madden NFL 25 – 12 GB
WHile these file sizes might look a bit too large it increasingly seems like this would be a common trend for next-gen titles. Sony's PS4 launch title Killzone: Shadow Fall has a confirmed install size of just under 50GB.
Of course MoonlightSwami attempted to sign into Xbox Live in which he was automatically banned by Microsoft. Microsoft's Larry Hryb however did confirm on NeoGAF that the customer's ban will be lifted come launch day.
"I reached out to him and I'll get this sorted out. His console will not be permabanned that is for sure," Hryb writes. 
Microsoft did release an official statement to Gameinformer explaining that certain outlets shipped the console ahead of the November 22 release date. Microsoft is still putting the finishing touches on their next-gen console ahead of its release, which is why MoonlightSwami had to be banned from Live.
"Due to a retail partner's system issue, a very small number of Xbox One consoles were shipped to consumers before the Nov. 22 street date," a representative told Game Informer. "We're pleased to see the initial response to Xbox One has been so positive, but given we are still putting the finishing touches on our games, UI and online services, as well as confidential partner and media agreements, these console units will be restricted from connecting to Xbox Live until closer to our launch date."