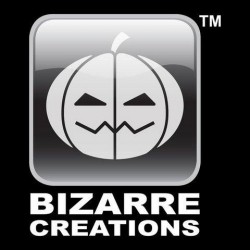 Activision has big plans for the racing genre: to revolutionize it! And according to them, they're going to do so with the help of developers Bizarre Creations that are working on Blur, the "ultimate wheel-to-wheel racing action experience".
Why exactly they say that it's unclear, because from the game's description, Blur seems to be your regular action racing game: there are 20 cars battling to reach the finish line first and in one piece. On the way players can collect power-ups and use them to gain an advantage over the others. The cars are said to be photorealistic, but we heard nothing about a damage system yet.
"We did our homework and saw a huge opportunity to move beyond traditional racers and create a game completely focused on making racing 'fun' again," said Martyn Chudley, Creative Director, Bizarre Creations. "Blur delivers a new style of racing experience for all gamers, regardless of their experience, skill or genre preferences. Everything the player does, both in their cars and with their cars, is a dramatic adrenaline rush; it's a real blast!"
Except for the single player, Blur delivers a 20 players-online experience that should be pretty exciting, so we're waiting here to get the game even though it might not be that revolutionary as Activision wants it to be. However, there is no estimated release date set so all we can do is wait.