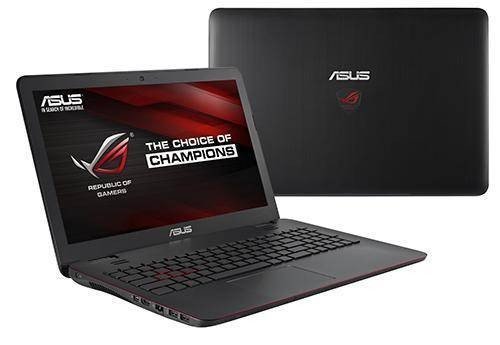 Tom Clancy's The Division is one of the most anticipated games at the start of 2016 and judging from the early impressions published by the big websites out there, the game is going to be a big hit. It looks amazing, it has great gameplay and it is surely the best choice right now. It does have some pretty discouraging system requirements, so playing it on a laptop will require a bit of an investment, but I am here to share with you the best laptops for The Division that you can get without getting bankrupt (but I will also share some top notch options as well in case you have the money to spend).
So if you really want to play The Division on a laptops and even if you don't want to sell an arm and a leg to be able to afford it, it's still doable and I have some suggestions for you below, so let's check out the best laptops to play The Division! We'll first start with the minimum system requirements for the game, because that's what we have to beat:
Operating System: Windows 7, Windows 8.1, Windows 10 (64-bit versions only)
Processor: Intel Core i5-2400, AMD FX-6100 or better
RAM: 6GB
Video Card: NVIDIA GeForce GTX 560 with 2 GB VRAM (current equivalent NVIDIA GeForce GTX 760), AMD Radeon HD 7770 with 2 GB VRAM or better
DirectX: Version 11
Hard Drive Space: 40 GB of space available
With these in mind, here are a few laptops that you can buy to play The Division, starting with the lowest priced first:
ASUS GL551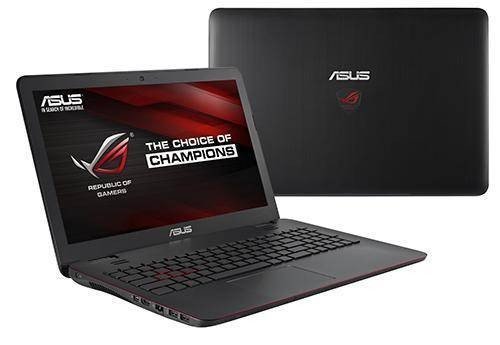 The cheapest laptop on our list and selling like delicious donuts near a police precinct, this ASUS laptop has all you need to enjoy playing The Division on the go: an Intel Core i7-4720HQ 2.6 GHz that easily beats the minimum requirements, as well as 8 GB of DDR3 memory and the powerful NVIDIA GTX960M graphics card. It has a slightly slow HDD (5,400 rotations) and a smaller screen size – 15.6 inch, but it gets the job done and the smaller size means that it's easier for you to carry it around. And for this price, it's difficult to find something better, so click here to check it out now (or click here for the UK/Europe). This one's a real seller and a good laptop that can run The Division and other current generation games.
MSI GE72 Apache Pro
The gaming series by MSI is good, reliable and relatively cheap, with this particular laptop coming at a decent price and offering great performance, even for the high demands of The Division. Powered by a 6th generation Intel i7-6700HQ processor and the great nVidia GTX960M graphics card, this laptop means business! It also has 16 GB of DDR4, a 1 TB HDD (running faster at 7,200 rotations) and there are options, for extra money, to upgrade to a SSD drive as well. It's also large, having a 17.3-Inch Screen and comes with a backlit keyboard for the extra effects. At the moment of writing this article, there's also a big $800 discount applied to it, so if I were you, I'd rush to take advantage of it because I don't think you can get a better deal (and this said deal can expire at any moment). My recommended model on this list if we are to judge price/quality. Click here to get it (or click here for the UK/Europe).
HP Envy 17t
Well, this is that type of laptop that makes others envious because it can indeed run The Division and do it smoothly. There are more variants available, but I choose the one that runs on a Intel Core i7-6700HQ Quad Core Processor, powered by 16GB DDR3 and the NVIDIA GeForce GTX 950M with 4 GB of RAM. In other words, a beast – one that also offers a 256GB Solid State Drive together with the regular 1 TB HDD. You can really push this one to give you a lot of what The Division has to offer so click here to check it out.
Alienware ALW17-15306sLV
It does have the name of an alien and I don't think we could've skipped the option of you getting an Alienware laptop to play your favorite games on. More expensive than the rest on this list, this one's a real beast made for gamers: it runs on the i7-4910MQ processor that can be overclocked up to 4.1 Ghz, it is powered by 32 GB of RAM and NVIDIA GeForce GTX 880M graphics card with a whooping 8GB of RAM. In terms of storage, it offers 2TB RAID0 + 80GB NVIDIA Spring, meaning that if you can afford this, it's money well spent. If you don't – don't worry too much as the others listed above are a good option as well. But if you do, click here to get this Alienware laptop (or click here for the UK/Europe for something very similar).
The Division does have some pretty high specs, especially if you compare them to what today's laptops are offering, but I hope that we managed to find suggestions for all budgets and you will be able to buy one of the laptops recommended above to play Tom Clancy's The Division on the go!