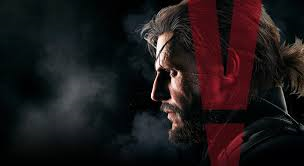 Metal Gear Solid V: The Phantom Pain has held on to the top of the UK All Formats Chart for the second week running, despite suffering a massive drop in week-on-week sales.
Phantom Pain suffered a drop in sales of 78% from its first week performance. According to Chart Track this is a particularly high drop, with the average dip in week two sales currently standing at 67% in 2015.
For comparison, Mad Max, last weeks' other new entry and third place this week, suffers a drop close to the average for this year (66% down on its week-one sales.
Despite this drop, Metal Gear still manage to hold off a strong debut for Super Mario Maker, which has enjoyed the fourth-best week 1 sell-through performance for a Wii U title. It finds itself behind Mario Kart 8, Super Smash Bros. and Nintendo Land as it enters the charts in second.
Disney Infinity 3.0 climbs up one place in the chart to fourth, swapping places with Until Dawn, which is down to fifth.
Gears of War: Ultimate Edition drops again, down three places this week to sixth. Grand Theft Auto V also takes a drop, finding itself in seventh.
LEGO Jurassic World is in eighth this week. As per-usual, Minecraft enjoys two places in the Top 10 this week, with the Xbox Edition holding its position in ninth, as the PlayStation Edition falls two places to 10th.
Elsewhere in the charts there was one other new entry, with the PS4 exclusive Tearaway Unfolded not making the dent it may have been hoped for the game, as it debuts in 33rd place.
The UK All Formats Chart (Week beginning 12th September 2015) is as follows:
1. (-) Metal Gear Solid V: The Phantom Pain
2. (N) Super Mario Maker
3. (2) Mad Max
4. (5) Disney Infinity 3.0
5. (4) Until Dawn
6. (3) Gears of War: Ultimate Edition
7. (6) Grand Theft Auto V
8. (7) LEGO Jurassic World
9. (-) Minecraft: Xbox Edition
10. (8) Minecraft: PlayStation Edition
You can view the full Top 40 here.
Next week sees a few new entries enter the charts. First of all we have Destiny: The Taken King, which should be expected to top the charts, given its Tuesday release. Later in the week on Friday we have Forza Motorsport 6 and PES 2016 released. Forza should perform well, and PES will hope to enjoy a decent start before FIFA gets its claws into the chart.