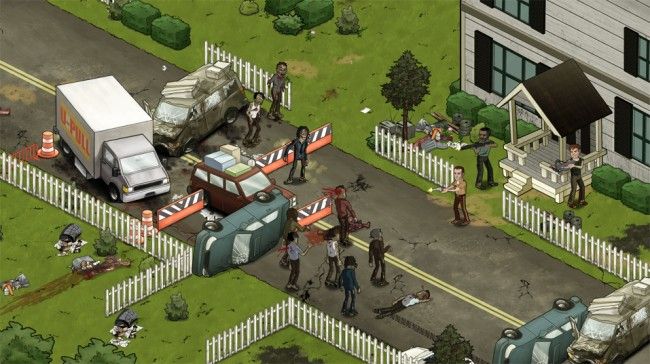 It took them some time to create a Facebook version of The Walking Dead, the extremely popular zombie TV show that I start to dislike more and more as episodes pass. But hopefully the game will have a bit more brains (not for zombies!) than the TV show and will deliver more action – and apparently it will, since the focus of The Walking Dead Facebook game will be that of killing zombies. Now that's something I consider fun to do!
The bad thing for the diehard fans of the TV series is that the Facebook game will not follow the adventures of Rick Grimes, but we will get to experience post-apocalyptic life in the same world and even meet with the show's characters every now and then. Unfortunately, we won't be able to shoot them in the head to make the world a favor…
Interestingly, though, The Walking Dead on Facebook will crawl with a turn based strategy gameplay – one that might actually be more suitable to the more hardcore gamers on the social platform rather than the usual casual audience. Even more fun seems to be the way we'll be able to play the game: after making sure that we have our own safe base camps, we'll have to go looking for supplies. We'll have to make tactical decisions, like choosing whether to fight the zombies in melee fights or shoot them from far (which should alert even more zombies), if we keep the teams together or we decide to split them out… all these seem very interesting and well-thought and hopefully they will look well in the final version of the game.
And the final version is not very far away: in April we're expected to get the Walking Dead on Facebook and hopefully it will be a hit. It certainly has all the requirements to be so.