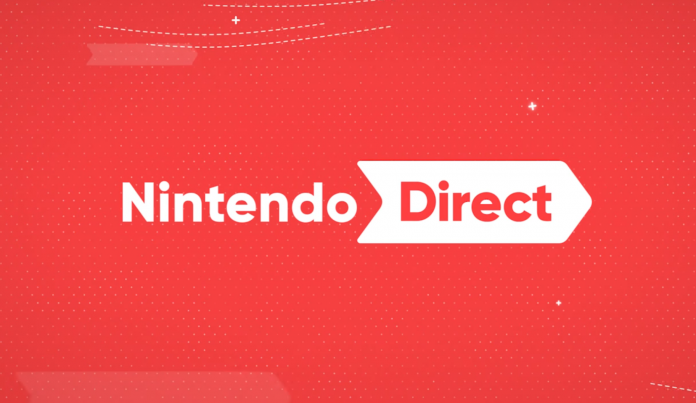 It's that time of year again! After a really strong launch last month with the Nintendo Switch, Nintendo is keeping the momentum up with another Nintendo Direct that's sporting a snazzy new look and design. This time we were joined by Yoshiaki Koizumi. April 12's Nintendo Direct covered a lot of 3DS and Switch games – here's a full list of upcoming games.
Upcoming 3DS Games
Hey! Pikmin
Ever Oasis
Monster Hunter Stories
Yo-Kai Watch 2: Psychic Specters
Culdcept Revolt
RPG Maker FES
Miitopia
Fire Emblem Echoes: Shadows of Valentia
Team Kirby Clash Deluxe
Kirby's Blowout Blast
Bye-Bye Boxboy!
A great list, huh? Some gamers were worried that Nintendo would be neglecting the 3DS a bit this year in light of the Switch, but this stellar list should dash away any worries! The new Pikmin game looks really fun and reminds me a lot of Kirby Mass Attack back on the DS. The interesting RPG Ever Oasis gets a June 23rd release date. I've been excited for that game since it was first shown a couple E3's ago. It's got a beautiful art style!
Another standout is Monster Hunter Stories. A year after its original Japanese release, a localized version is finally confirmed for a Fall release. I'm a big Monster Hunter fan, so I can't wait to play this one. Of course, we can't pass up the new Fire Emblem game. Shadows of Valentia is actually a full remake of the original Fire Emblem Gaiden released back during the NES days. This is going to be the first time fans will be able to play one of the original games in the series!
HAL Laboratory – developers of the Kirby series – is celebrating the super tough pink puff's 25th Anniversary this year! Team Kirby Clash Deluxe and Kirby's Blowout Blast are both expanded versions of the minigames found in last year's fantastic Kirby Planet Robobot. There's also a new multiplayer-focused Kirby game coming to 3DS later this year – can't wait for that! The charming puzzle platformer series Boxboy is also getting a third game in the form of Bye-Bye Boxboy.
Upcoming Switch Games
ARMS
Mario Kart 8 Deluxe
Ultra Street Fighter II: The Final Challengers
Minecraft: Nintendo Switch Edition
NEOGEO Arcade Archives
Sonic Forces
Sonic Mania
Project Mekuru
Fate/Extella
Disgaea 5 Complete
Puyo Puyo Tetris
Monopoly
Rayman Legends: Definitive Edition
Sine Mora EX
Battle Chasers: Nightwar
Payday 2
NAMCO MUSEUM
Splatoon 2
You thought the 3DS list was impressive? Well take a look at this! It's really clear that Nintendo has no intentions of slowing down from the traction they gained from the strong early sales of the Switch. First and foremost the brand new Nintendo IP ARMS was presented in a gameplay demonstration video. At first glance it seems easy to pick up and play, but dig deep enough and there's a lot of complexity for the serious gamers. "Easy to pick up but hard to master" is the cornerstone of Nintendo's design philosophy, and I'm glad to see it here full force. ARMS will be springing into action on June 16th.
Mario Kart 8 Deluxe looks like it's going to be fun all over again with the addition of new characters and, most importantly, the return of the classic battle mode! After they showed Mario Kart, they went on to showcase a ton of third party games. If this line-up is anything to go off of, third party support should be good for the Switch. The Wii U was lacking severely in third party games, so it seems like Nintendo is really pushing for other developers to get their games on the Switch.
And finally we've come to the main event, Splatoon 2! As a big fan of the first game, I'm so relieved that Nintendo didn't decide to put it on the backburner. There's going to be all new weapons, modes, but the biggest surprise was the reveal of a co-op mode! In this survival-like "horde" mode, you'll team up with three other inklings to fight off the mutated salmons in the aptly named "Salmon Run" mode. It looks really fun and I can't wait to try it when Splatoon 2 launches on July 21st, just a month following ARMS!