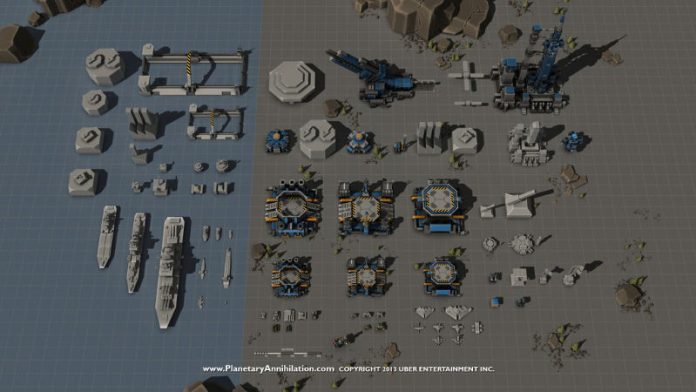 Some of you may remember Planetary Annihilation, the Total Annihilation-inspired- RTS pitch that took Kickstarter by storm last year, with over two million dollars pledged to the game. Today the game launched its first blog post detailing some of the objectives of the game's development. The blog is intended as a repository for all the announcements made regarding Planetary Annihilation, and will be updated at least once a week with videos and screenshots from the growing game.
According to the first post, Planetary Annihilation is approaching a playable state, although you'd still need to be an engineer to log in and play the game in its current form. The next milestone for the developers is to fully implement the UI and all game systems, as well streamline the process required to launch and play the game, with the post suggesting that this will be achieved in the next few weeks. Once this has been done, the game will be in a workable Alpha state.
While this is going on, other members of the development team will be working on the AI, music and art design for Planetary Annihilation. One aspect of the art, unit design is already well underway with the gray boxing for the majority of the player units now completed:
The post stresses that these models aren't representative of the final product and merely serve as a rough outline for the final units. Over the course of the game's development, animations, textures, more detailed modelling and sound will all be added.