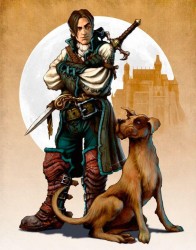 Lionhead has announced that their RPG Fable II has sold more than 2.6 million copies since it was launched in October last year. This means that, since late November when the studio announced 1.5 million units sold, a bit over 1 million people purchased Fable II. And the numbers are really good!
"Fable II is still doing really well," wrote Lionhead community manager Sam Van Tilburgh. "It's quickly becoming one of the best selling RPGs of Xbox 360."
Addressing the recent reports regarding the development of Fable III, he said that Lionhead is not yet done with Fable II, which means that we should be expecting some more DLC in the future – and details regarding this downloadable content are expected to come in "the following weeks". We're waiting, and probably the same can be said about other gamers who are planning to buy Fable II in the future.