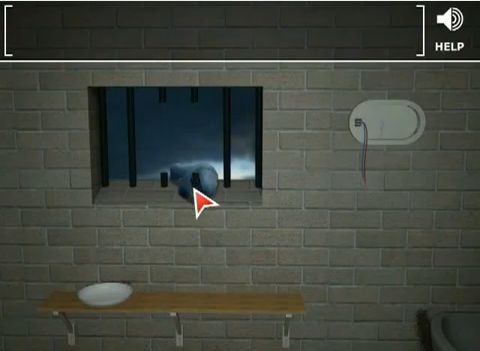 Escape 3D: The Jail is a really nice escape the room game that you can play on your mobile phone for free. The game tells the story of a man that has been framed for murder and sent to prison – and it's up for you to help him escape. And things are not that simple – so that's the reason why I have decided to create and share this walkthrough with you.
So read on for step by step instructions on how to complete the game in this Escape 3D: The Jail walkthrough!
1. Click the spoon to pick it up, then click the bread to take the cutting wheel from it.
2. Click on the poster, then click again after it zooms to remove it. Click the bricks to pick brick and pick up the drill that is revealed afterwards. Click the cutting wheel to attach it to the drill (in your inventory bar).
3. Go back (click in the lower region of the screen) then right to see the prison's door. Get the piece of gum from the door to use it on your drill.
4. Go right, take the bed mattress from the bed.
5. Go right and pick up one plate. Click the brick in the inventory to break the plate.
6. Go left and using the plate, click on the mattress, pick up the wires.
7. Go right twice and zoom in on the toilet, then pick up the gloves to the left side. Use the wires with the gloves and click on the toilet seat to have it go up and reveal the symbols.
8. Zoom out and click on the sink. Pick up the sponge, then click the spoon to have it sharpened.
9. Go back and to the left. Zoom in on the lighting device. Use the sharpened spoon to open the case and click the light bulb to remove it. Use the gloves and wires to place the wires instead of the bulb. Use the electric saw with the wires
10. Zoom back and use the saw on the iron bars of the window. Use the bed mattress on the cut bars and exit the prison!
I really hope that this Escape 3D: The Jail walkthrough helped you complete the game as soon as possible.