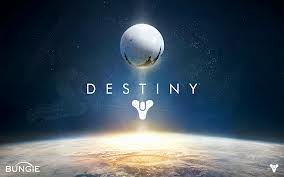 Lead writer for Destiny Joseph Staten has left Bungie, it has been announced.
The news came from a post on Bungie's official news site, with a statement from the man himself. Staten wrote:
"After fifteen great years at Bungie, from the battlefields of Myth to the mysteries of Halo and beyond, I'm leaving to tackle new creative challenges. While this may come as a surprise, fear not. It's been my pleasure building Destiny these past four years, and after the big reveal this Summer, our hugely talented team is on track for greatness. I'll be cheering all of them, with all of you, when the game launches next year. Thank you for your support of me, and your continued support of Bungie. We couldn't have done it without you."
Bungie also used the post to pay tribute to the work done by him during his 15 years working at the company. They said: "We consider ourselves lucky. Every day, we get to do what we love in an amazing place, alongside people we respect and admire. No one embodies that more than Joseph Staten." They added that: "Few have contributed as much to our success. To that end, it is with no small degree of sadness that we say "Godspeed" to more than just a Grizzled Ancient, but an old, dear friend. And it is with no small degree of delight and intrigue that we imagine what worlds he might take us to next."
Staten was a key member in devising the cinematics and mission scripts for Halo: Combat Evolved, Halo 2 and Halo 3, as well as writing the Halo novel Contact Harvest. It is unknown yet who will take over his duties, but we expect to find out soon.
I wish Joseph luck in whatever he decides to do after this, and thank him for his hard work in making one of my favourite franchises, Halo.
Bungie's open world RPG shooter Destiny is set for release sometime in 2014 on Xbox 360, Xbox One, PlayStation 3 and PlayStation 4.
[Source: Bungie]