The Indie Mega Week has just kicked off on the Humble Bundle store, offering discounts of up to 90% to over 100 amazing games available in the store. This promo only lasts until August 6th, so make sure you check out the Humble Store ASAP and browse through their offers. There are some great deals to be found!
If you don't want to browse through the 140+ games discounted during this week, we're posting some recommendations below of what we consider must buys in case you haven't purchased them already:
Rocket League: available for 40% off, this is the game that everybody and their friends is playing. If you somehow haven't purchased this game yet, make sure you take advantage of the discount now and jump into the game right away!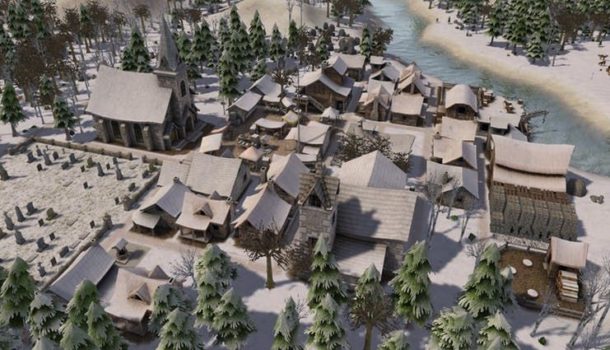 Banished: On sale with a discount of 66%, this is a must buy if you enjoy highly addictive city building sims. This is one of my favorite games over the years and I absolutely love playing it even though it has been some time since it was originally released. Still good, still a must play for those who haven't done so already.
Beat Cop: Retro, pixelated graphics in an uniquely beautiful adventure game like no other, Beat Cop took the world by storm when it launched and we consider it a must play, no matter what your favorite genre is. And during this special week in the Humble store, you can get it at a huge discount: 66% off the original price!
Darkest Dungeon: When I first saw this game, I though that it looks just like your regular free to play mobile RPG. But if you have faith in it and the tens of thousands of players who tried it and were blown away, you'll find a really deep and extremely good hardcore RPG with unique mechanics and approaches. It's been out for a while, too, meaning that you can now get it for a huge discount: 71% off!
Space Engineers: Before No Man's Sky and the plethora of similar simulation games, there was Space Engineers. Still in early access and still receiving constant and exceptional updates, this game keeps getting better and better, having improved a whole lot since it's original launch a few years ago. You can jump into the space wagon right now by getting this game 50% off.
Crypt of the NecroDancer: Crypt of the NecroDancer is an award winning hardcore roguelike rhythm game. Move to the music and deliver beatdowns to the beat! Groove to the epic Danny Baranowsky soundtrack, or select songs from your own MP3 collection! A truly unique concept that's worth checking out!
These are, of course, just our recommendations. There are around 145 games available at discounts of up to 90% on the Humble Bundle Store until August 6, so make sure you browse through them all. It's impossible not to find at least a couple of games you've always wanted, now for a discounted price!