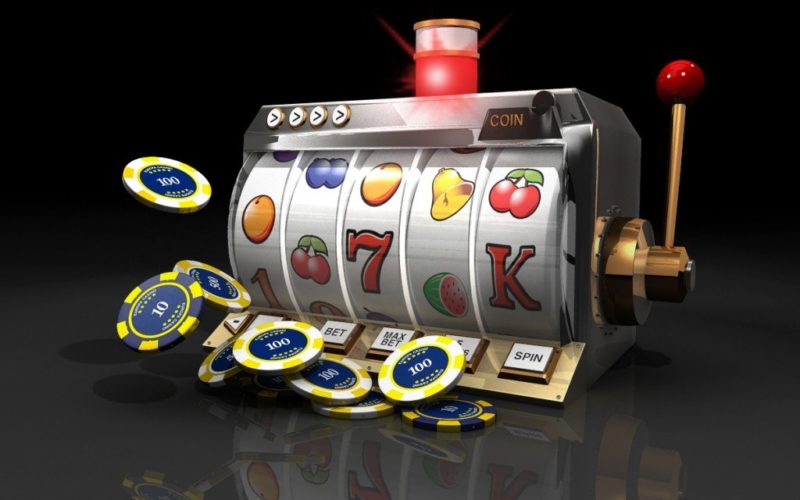 As another new year has just begun – for those who lost count, 2016 – it is time to consider your options. Some folks go for resolutions, but researches have proven that the vast majority of those are being broken before you even manage to say "resolution".
So "considering options" sounds much better. It is unbinding, it is flexible, it is the perfect iteration of resolutions. What options are there to consider for 2016? The computer games option dummy. Is there any other?
Video Slot Games Are Just Like Other Video Games
Especially, computer games that you haven't played in 2015. And taking a wild guess, you probably weren't playing online video slots during the Year of the Sheep. This is your chance to grow, to develop, to become more enlightened during the Year of the Monkey.
Because online slot games are not your old man's 3-reel slot machine. We're talking about full-blown gaming experience with an edge – the possibility to make real money. Now before you label online slot gaming as "gambling", let's consider our options when it comes to playing slots, online.
Understanding The 3 Types Of Slots
As everything else in life, slots divide into three groups as well. There's Free, Real Money and Social. Free and Real Money are two sides of the same coin while Social are somewhat different, though basically the same. Let's break it down.
Free Slots
As the name suggests, what we have here are video slot games available online to play for free. Every video slot has a Demo Mode and online casinos and gaming sites always allow users to have a go at it. For the sake of practice, to get familiar with the game, or just to browse through the truly impressive collections of games some of the sites offer. It is not unheard of for sites to have 200 different slot games.
Free Slots are cool–most free things are cool, aren't they? It's a great way to pass time on the train, during a boring lecture or when your boss is being longwinded, as he usually is. But, and take it from a seasoned slot spinner, after a while you are itching for some coin action.
Real Money Slots
Alright, this is where the spinning gets rad and the rad gets spinning. Slot machines, back in the day, were made for coins. It is similar to poker – you can play poker without money, "just for the fun of it", but is it really fun? Not really. Something gets lost in transaction.
Slots are not much different. You'll soon find out the joys of winning real money while playing slots on online casinos, or in gaming sites, you are super-engaged. It puts you in focus, it gives you purpose, it is a better version of the same game.
Now you don't need to play it as a big spender to have fun. Not at all. And the cool thing about online slot games is that you don't really care about the winnings. This ain't Vegas, you don't expect to hit the jackpot or whatever. You are just looking for good old fun and exciting real money slots deliver on this big time.
Social Slots
That's where it gets a bit weird, for me at least. Social is big these days, true that. Everything is social, and if it's not then somewhere in a non-musky room a coder is working on it. We're not gonna fight against windmills, so yeah, let's be social.
Social slots reside mostly on social networks, such as Facebook; you might have heard about these guys, they made a splash a few years back, and last year too. Social slots allow you to create your own character and group-play slots and to win virtual coins. Yes, like Farmville, sans the farming thing.
If you lost all your virtual coins you can buy more using – real coins! Every man and woman to their own pleasures, but paying real money to buy fake money, that's where I give up on understanding folks.
Or maybe I don't. Since online gambling is illegal in the US, Americans are working hard to find alternative ways to gamble—and can you blame them? Social slots is one such alternative.
Have You Considered Enough?
What it all comes down to is this: either way, video slots are awesome. Really. They come in all shapes and forms, and the recent fad is themed slots. One of my favorites is the South Park Slot. If you never get tired of seeing Stan throw up on Wendy, then this is the game for you.
And another thing it comes down to is, Real Money Slots rule. I will say it again – small change, nickels and dimes, but it makes all the change. Just the knowing that there is cash at risk elevates the entire gaming experience. You'll never know until you try.