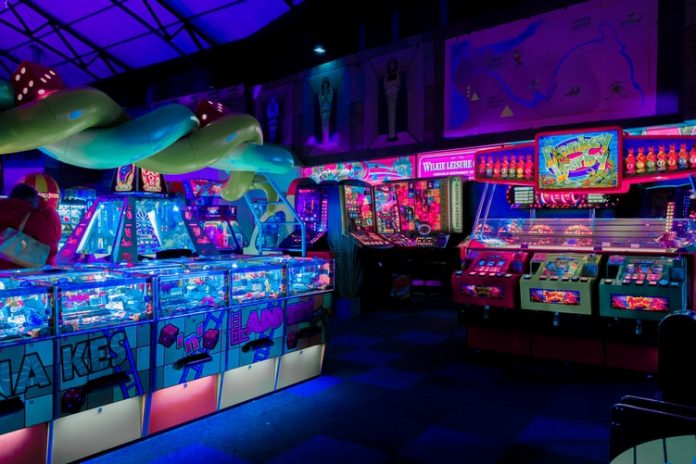 Remote working was already on the rise for the past couple of years — but it became all the more pertinent with the global pandemic. Organizations worldwide broadened their horizons and become well-versed with the skills and tactics needed to ensure smooth processes and work functioning.
And there have been some fascinating outcomes as new companies and startups try to take a new spin on what remote work means to them. 
Organizations looking to have a fun work culture and environment are increasingly creating their virtual offices on Gather town. The Gather software allows you to have a fully customizable work office to create the office space of your dreams for you and your employees. 
Gather town looks a lot like 90's video games, with arcade video game characters and minimal but nostalgic aesthetics that definitely make your entire work environment much more light-hearted. 
Why should you create a virtual office space? 
There's almost no limit to the things you can do in Gather town. With this software, you can literally build the office of your dreams. The standard office cubicles, office corners, board rooms, presentation rooms are all the default. But here's where it gets interesting. 
Endlessly Customizable
You can add a beach, restaurants, a pool table, and an entertainment movie-night-type center. Imagine interviewing a candidate while walking along the beach. 
You can constantly bump into your colleagues who are also walking around the virtual office. That's right; it's not just for you. This is literally a simulation, very similar to a multiplayer video game.
But what's the point of bumping into your colleagues? Or getting your entire team to sit down on chairs in your virtual board room. Here's the best part — you can seamlessly merge video calls with the virtual space. This means that conversation happens at the same time! You have all the seriousness of a zoom call, with the fun twist of sitting in a 90's video game-inspired board room. 
Not just Virtual Offices
There are lots of practicalities to the virtual office as well. Apart from getting to choose your chair, your desk, the potted plant next to you: you can also give powerful presentations. The boardroom actually has these features, as well as a whiteboard option. 
This isn't just useful for remote workers and organizations but also has incredible value for educational settings and environments. Who wouldn't be excited at the prospect of having a video game avatar and getting to navigate around a virtual space? This works especially well for students and just about anyone working in a team. 
A Chance to Celebrate
One of the key steps towards keeping your team happy is going the extra mile to show that you care. In a traditional workspace, you would have HR coming up with ways to celebrate someone's birthday or organize an event. Team builders and coupons, tokens are all ways to do something small to show your employees that you care about their happiness. It sends them the message that you understand how important the rest area for their personal wellbeing and productivity at work. 
You don't have to abandon all of these great plans because you don't share a real space with your remote workers. When you operate on a virtual office, it's straightforward to make your employees feel special! You can coordinate movie nights where the team can watch a movie via presentation! You can also travel to a community hall to celebrate a birthday! It's easy to decorate a space: even if the balloons and campfire are all made up of pixels. It really boils down to "it's the thought that counts." 
In-built Video Games
Visual gestures are an integral part of human emotions! There are also lots of inbuilt games in virtual workspaces, so you can go blow off some steam with a game of air pong or Scribbl. This is the equivalent of buying a foosball table so that your employees can relax after work and get to know each other better — without the extra cost!
Organizing fun events that require the team to engage in annoying 'ice-breaker' activities can sometimes feel contrite and blur the lines between work and play. Having video games without any ulterior motives for fun: can go a long way in creating real and tangible bonds between your team. That can only be good news since coordination, communication, and teamwork are the backbone of any successful company!
Fill in Technological Gaps
No matter what generation you belong to, technology is still a strange form of communication for human interaction. It's fine to get used to social media when communication isn't that serious, but there's no room for awkwardness or miscommunication in a work setting. So many important aspects of communication involve body language and visual-spatial movement. 
Psychologically, having a real office is very important for the structure of the company to be established. There's a reason why the manager gets his own office space while the entry-level employees work in cubicles. The structure has a big role to play in non-verbally understanding the power dynamics and hierarchies. 
Having each department working in a different part of the office also creates a visual map of how the company functions. We understand the processes better than simply looking at a list of all the team members on Slack. The human mind rarely thinks about human relationships in linear terms: such as a list. We create a tree in our minds, with branches and intertwining webs. 
That's a big argument for why traditional offices are better — but even in a post-COVID world, we would have gotten too used to hiring talent overseas to be able to return to traditional offices fully. Virtual offices are the next best option — it's much easier to go and walk up to somebody's virtual desk and talk to them when you need something than having to find their contact and text or call them!
It feels very familiar to our brains that are naturally accustomed to movement and organization. 
Conclusion
No matter which platform you choose — virtual offices are definitely the future. They're gonna be a vital role in the years to come. Even if you don't go ahead with a virtual office with 90's video game avatars and design (though we hope you do!), there's plenty to be gained from adopting a virtual space approach in your company. Good luck!