Ori and The Blind Forest is a very popular video game with an incredible storyline. Crafted by Moon Studios for PC, this game features amazing visuals and a great sound score too. Similarly, its successor Ori and Will of the Wisps is also equally enthralling. So, if you want to play more games like Ori, we can understand why.
If you love action-packed role-playing games that put your brain to the test, then you are in for a treat. Here are 7 exciting games like Ori and The Blind Forest that will are all set to satiate your gaming needs.
List of 7 Best Games Like Ori And The Blind Forest
Launched in

: July 2014

Developed by

: Ubisoft Montreal

Mode

: Single-player, Multi-player
Child of Light a beautiful venture into a strange territory where you have to butcher several bosses in action-packed fights. Moreover, the defense and healing mechanisms are the fastest of all games mentioned in this list allowing you to counterattack. With increasing progress, more characters get unlocked, and you get empowered with more skills.
It's a majestic game with hidden treasures and routes, turn-based duals, and catchy background effects. This is one of the top games like Ori given its visual appeal is so effective. Besides its graphics, all other parts have been crafted with the same amount of precision.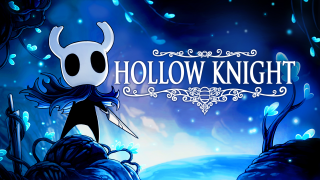 Launched in:

2017

Developed by

: Ari Gibson, William Pellen

Platforms

: Nintendo Switch, PS 4, Xbox One, Windows, macOS, Linux

Mode:

Single-player
Hollow Knight is set in a fictional kingdom where the player needs to maneuver a silent anonymous knight. It involves exploring a mystical underground world and encountering several creatures on the way. You need to win combats and earn currencies for the same.
This game introduces many interesting elements as you move forward by defeating bosses. It follows a non-linear gaming design and allows the player to move around anywhere. When it comes to games like Ori and The Blind Forest, you should definitely give Hollow Knight a try.
Released on:

April 2017

Published by:

Xbox Game Studios and Microsoft Studios

Platforms

: Xbox One, Xbox Series X, Xbox Series S, Windows

Mode:

Multiplayer
If you are interested in pirate games, then here is one of the best pirate based fantasy game for you. You will be able to get a feel of everything pirate-y starting from sailing to looting, exploring to killing, and more. There won't be any pre-decided roles, so you can respond to the situations as you like.
You can also take part in other activities like fishing, seek the cursed Captains, hunt for treasure, or just explore. With unforgettable pirate stories and adventures, the Sea of Thieves proves itself to be one of the best pirate game we've come across.
Released on:

August 2012

Developed by

: Dean Dodrill

Platforms

: Nintendo Switch, PS 4, Windows, Linux, iOS, macOS, Xbox 360

Mode:

Single-player
This is an action-packed game based on role-playing. It is set in a different world that is dominated by anthropomorphic organisms. And the protagonist Dust receives the Blade of Ahrah. Now, Dust needs to fight the forces of Gaius and take part in exciting combats to save his world.
Dust: An Elysian Tail is extremely popular with players and had sold over a million copies by the March of 2014. It has been praised for its lively gaming background and garnered plenty of positive reviews from critics all around the world.
Released in

: December 2011

Developed by:

Frozenbyte

Platforms

: Nintendo Switch, Windows, PS 4, PS 3, Xbox 360, Wii U, Classic Mac OS, Linux, Android

Mode

: Single-player, multi-player
Trine 2: Complete Story is about three valiant heroes exploring a fairytale-like reality. It includes intriguing physics-based riddles and puzzles along with magnificent environments. The puzzles incorporate goblins, magic, fire, gravity, and a magical surrounding.
Your character will have several skills and puzzle-solving abilities. It features a total of 20 thrilling levels set in lush forests, insides of a monster sandworm, a burning desert, and so on. Trine 2: Complete Story is a fun game with amazing graphics and sound system.
Released in

: July 2011

Developed by

: Supergiant Games

Platforms

: Nintendo Switch, PS 4, Xbox One, Xbox 360, iOS, Linus, macOS, Windows, etc.

Mode

: Single-player
Bastion is set in 40+ beautiful hand-painted environments, all in high-quality 1080p resolution. It is a role-playing game packed with action and storytelling. The narrator of this game is very reactive and takes note of every move of yours.
It allows you to discover several secrets of an unrealistic catastrophe. With a huge collection of weaponry, take part in battles against challenging beasts and enemies. The main story on completion will lead you to the New Game Plus mode that comes with even more adventures.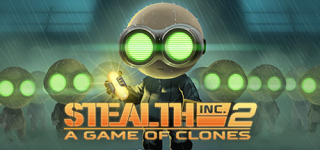 Released in:

October 2014

Developed by

: Curve Digital, Carbon

Platform

: Windows

Mode

: Single-player, multi-player
Stealth Inc 2: Game of Clones is one of the top games like Ori that allows you to test your reflexes and decision-making ability. It has more than 60 levels waiting for you to clear. And the best part about this game is its unique concept.
Since you're going to have several clones, so you don't need to worry about losing lives. In turn, you can use death as a tool and navigate through bosses, robots, lasers, etc. easily. The area the game is set in is divided into 6 areas replete with secrets to uncover. All in all, this game will prove to be an experience like never before.
Bottom line
With that, we conclude our collection of top games like Ori and The Blind Forest. All of these games are jam-packed with adventures and exciting puzzles. Besides being great alternatives to Ori, these games might just be better options to consider too. Hopefully, you'll have a quality time playing them!