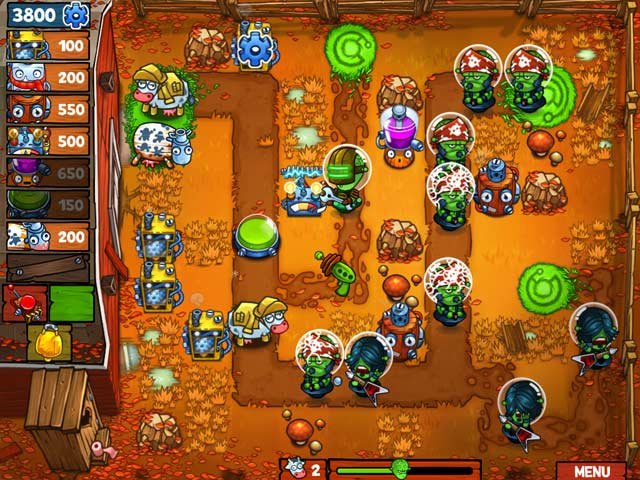 Ages passed since I last played a high quality tower defense game and today is the right time to change that: Beware Planet Earth has been launched and it promises to deliver some high quality casual gameplay for the fans of the genre… and not only!
Launched over at Big Fish Games, Beware Planet Earth has a pretty funny story: Our beloved globe is about to fall victim to a Martian strike against our single most valuable resource: cows! Protect Barney's bovine beauties in this colorful and whimsical tower defense game. Build an effective defense using towers, traps and objects, and fire your raygun at the green men.
The game throws at us a fun campaign mode with no less than 18 bonus challenges, 20 types of weapons to fight the alien invasion (and one of them is the Helicowpter), plus 20 different types of alien invaders, all presented in nice and polished visuals.
So if you are like me and you feel the need to play a new and high quality tower defense game on your computer, head over to Big Fish Games and download Beware Planet Earth!