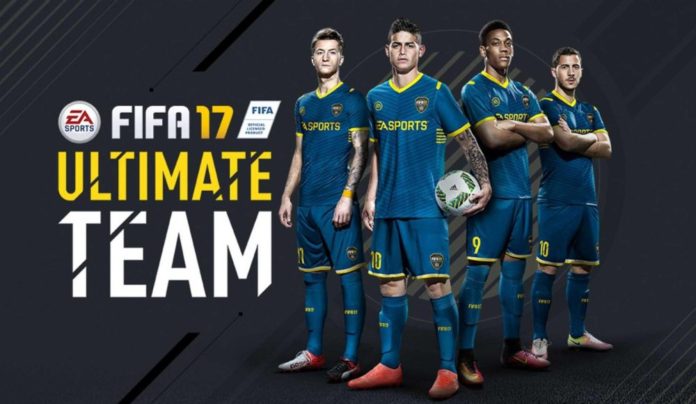 Over the years, FIFA has become one of the few video games that stands as a cornerstone for frequent gamers. Not many games are released quite so often but FIFA has a new edition annually to tie in with the traditional football campaign of leagues in England, Spain, Italy, Germany, France and Portugal. One of its main selling points is FIFA Ultimate Team, where players are rated based primarily on their attributes as individuals and sold for profit depending on their value.
Players of the game build up teams based on footballers who share a link through the club, league or national team they play for, so who you buy can be dependent on the transfer market. Betting on football transfers is one of the more niche forms of betting but that doesn't make it any less favourable to the average punter. All of the altering prices from bookmakers are covered by Oddschanger, who provide coverage to how the bookies cover player and manager transfers through their own free football tips and previews.
We're now coming to the end of the football season in most countries, which means that a large number of players will be moving club. Here's some thoughts on how that could affect your active squad:
Edinson Cavani
The Uruguayan striker is one of the very best number 9s in all of FIFA and has only improved with age. Playing out his club career as a key part of the Paris Saint Germain attack is complimentary to his knack of scoring goals but with rumours of Brazil winger Neymar being set to take over his duties as PSG's penalty taker, it could be time for the former Napoli striker to play his football elsewhere.
Most FIFA players who run a Ligue 1 side will have Cavani as their striker and it's looking likely that if he went to England (Chelsea at 5/1, Manchester United at 8/1 and Spurs at 9/1) or Spain (Real Madrid at 6/1), he'd be one of the most desirable strikers in those leagues too.
Anthony Martial
It has now become fact that unused Manchester United winger Anthony Martial will be leaving the club this summer after not being appreciated enough by Jose Mourinho. That hasn't stopped FIFA gamers from including the Frenchman in their squads, with him being a dangerous man to come up against. All of Europe's top clubs offer a price on him to sign for them but Juventus is favourite at 2/1 and would be an interesting alternative for those with a Serie A team.
Thomas Lemar
Despite Thomas Lemar's actual quality still being unknown to a lot of people who don't actively watch French football, he's certainly a difficult man to face in the realms of FUT. Liverpool and Arsenal are leading the race for his signature at odds of 7/4 (Liverpool) and 5/1 (Arsenal) respectively, but with Barcelona (18/1), Chelsea (20/1) and Tottenham Hotspur (33/1) also interested, he could be a strong option on the wing in England or Spain.
James Maddison
This is easily the most underwhelming of selections for this list but hear us out when adding Norwich City attacker James Maddison to the list. While Fulham left-back Ryan Sessegnon could still make it to the Premier League himself through a valiant late-push in the second tier, James Maddison will fall short through The Canaries' lacklustre twelfth place finish, but Liverpool are reportedly close to signing the twenty-one-year-old.
At odds of 4/1, Jurgen Klopp is supposedly interested in him, with other Premier League sides, Spurs (7/1), Arsenal (10/1), Leicester City (10/1), Manchester City (12/1), Everton (14/1), Brighton (16/1) and Southampton (16/1) also in the running. James Maddison was the only player outside of the top half of the Championship to make it into this campaign's Team of the Season, earning him an incredible 86 rated card.
David De Gea
After earning his place as the Premier League's current best goalkeeper, reoccurring rumours of a potential move to Real Madrid are likely to return. La Liga goalkeepers on FUT generally consist of Keylor Navas, Marc Andre Ter Stegen, Sergio Asenjo and Kepa Arrizalaga. With Atletico Madrid's Jan Oblak arguably being the only reliable option, a lot of Spanish football fans will be praying that the bookmakers are on to something with the 3/1 odds for De Gea to sign for Real Madrid.