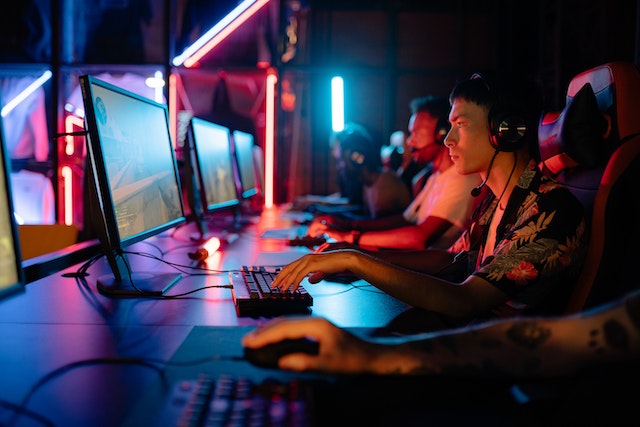 The world of gaming has shifted in recent years. The visuals are amazing and most games come with smooth mechanics that enable decent gameplay. It seems that creativity has been lacking late in the video gaming industry as most developers stick to what they know and rarely move out of their comfort zone.
Online games are the rage now and they come in all shapes and sizes. Racing game fans can enjoy racing games on various online platforms. Shooters can enjoy competitive games like CS: GO or casual titles in any app store. The online paradigm has nearly obliterated single-player games and has developers in a box, not taking any risks.
The Online Shift
As mentioned above, there's a rising trend in online games. A younger generation of gamers prefers this touch as they already have access to the latest gaming technology. They also get to enjoy cross-platform titles which means they can rely on a single gaming device.
Due to the popularity of certain online games like DOTA 2 and Fortnite, most young gamers are introduced to them at an early age. They can enjoy gaming sessions with their friends and be social by going online. The sense of community is strong with online games.
In the same way, casino players can enjoy a variety of casino games. The reason why online casinos came to be is to make the casino experience more accessible to players across the world. Players can go for various titles by diving into the game section.
Thanks to various modern advancements, they can access the games on the go via their tablets and smartphones. In other words, playing slots on your phone, or live games or table casino titles are available at your fingertips. They couple these games with various promos and bonuses, as well as any additional interesting features the site offers.
Another aspect of the online shift is the rise of gaming as an e-sport. In other words, there are lots of gamers who are looking to become professional e-sports athletes. There are lots of tournaments where they can test their luck and emerge as champions only to go further, to the next level.
Streaming is another popular hobby that gamers enjoy. They like filming themselves live and showing their viewers what sorts of games they enjoy and how they play them. Streaming is another popular element with younger gaming demographics which is why there's an online shift in the world of gaming.
Creating Sequels Is the Norm
Developers nowadays are looking to play it safe. Sure you can go for a new game, but it's safer to create sequels. By doing so, game development companies get a favorable result with already existing characters. You can take any game franchise as an example and see that some titles there are great, while others aren't as good. One such example is the Fallout franchise.
The fourth installment in the game is a sequel and provides some good fun and interesting mechanics. The story is essentially the same, and with some new enemies and armor, you basically have the same game.
Companies associate the game as a brand, and as one, it comes with a certain weight that will get players' attention. When gamers hear the name of a game they think of fond memories which is why they might get behind a sequel. If it's a good sequel they will have another classic that they could play further on. If it's a bad one, they've made a decision to try it and have therefore bought the game once.
Game development firms don't like taking risks as it might cost them a lot of money. If it's a bad game, then players will likely return the game and it will have a measly profit. Most companies nowadays are run by executives who don't go for the creative approach. They take the safe route and stick to formulas that have previously been successful. The spirit of gaming is in shambles, but there are shards of hope with various single-player titles.
What It Takes to Make a Game From Scratch
Aside from triple-A developers, indie developers have been making names for themselves as they take matters into their own hands. They don't mind experimenting with creative ideas and taking the time to bring their vision to life. One of the companies that best illustrates this is CD Projekt Red with its Witcher series.
In the beginning, the company pumped out a decent game with the Witcher. It took on a popular game series and made a game that works as its sequel. It turned out to be a popular game, and the company got the attention and funding it deserved. The second installment improved everything and continued the story which is why it took the company higher. Now that it was a big company it could make the third game, which is the best of the series. To put the cherry on top, it released two DLCs that continued and ended the franchise marvelously.
When it was an indie developer, the company crafted brilliant games, but when it became a big company, the managers and executives slowed the process down. Cyberpunk 2077 was clunky on release even after several delays. It took a few updates to patch it up and make it playable.
Creativity and guts go a long way in the gaming industry. Indie developers don't have a lot when it comes to resources, but they also don't have a lot to lose. This is what gives them an advantage over big-time developers. They can succeed and get the attention they deserve, or they can fail and try again, this time with experience.
To Sum Up
The world of gaming is mostly online nowadays due to a rising number of young gamers. Companies like to follow trends and rarely step out of their comfort zone to test out their creative limits and craft new titles. Because of their sluggishness, indie developers create amazing games and ensure the future of the gaming world.