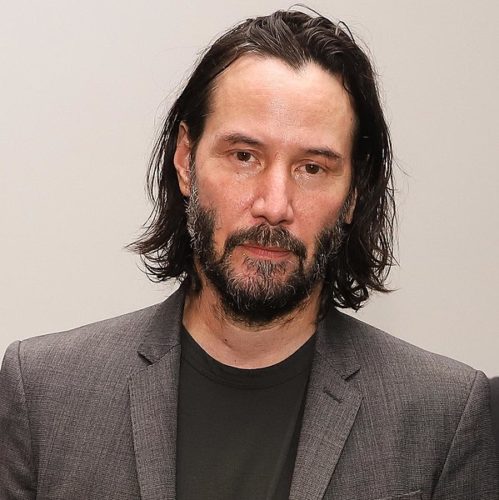 A surprising number of A-list celebrities and movie stars have agreed to perform or appear in video game roles through the years. Whether it's the boredom in between Hollywood movies, the desire for an extra pay cheque or a love of video gaming, some of the world's biggest superstars from the big screen have enhanced a host of video game titles.
Whether they've appeared as themselves or in character as part of a new role, let's take a look at some of the most memorable celebrity appearances in video games from the film and music industry.
Keanu Reeves in Cyberpunk 2077 is helping to make gaming more 'Hollywood'
There has already been significant fanfare surrounding the release date and launch of video game Cyberpunk 2077. Its release date was confirmed as 16th April 2020 during Microsoft's E3 press conference, but perhaps the biggest announcement regarding CD Projekt's game was the revelation that Hollywood movie star Keanu Reeves will play the lead role, Johnny Silverhand. Silverhand is characterised as a legendary Rockerboy, so the introduction of Reeves – who is almost typecast for the role – makes complete sense.
What's even more fascinating about Reeves' inclusion in Cyberpunk 2077 is that his total likeness will be incorporated into the video game. It won't just be his visual appearance and voice, Reeves has agreed to provide full-body motion capture, to add an extra dimension to Silverhand's character. The game itself is set within a dystopian Californian city, offering an open-world experience akin to Grand Theft Auto, but with a first-person perspective.
It is said that some 450 staff have worked on the game thus far, making it one of the most complex and in-depth new releases in many a year. It has been recently working with tech giants Nvidia to incorporate real-time ray tracing to a video game for the first time. The development has not been without problems along the way, with the developers somehow having had internal assets of their game stolen by cyber-hackers.
Rock icons Kiss appear in their own online slot game
Rock doesn't get much harder than those pesky New Yorkers, Kiss. The iconic band have been around since the early 1970s, bringing their unique brand of glam hard rock to stadiums and arenas around the world. They are currently in the midst of a UK tour, so it's fitting to mention their appearance within their very own video game that's caused a stir on many online casino sites.
Far more recently than their latest album, Monster, released in 2012, Kiss released their very own branded video slot game. There are video slots online designed on many other major faces in the music business, namely Elvis Presley and the late 'King of Pop' Michael Jackson. The Kiss slot is no different in its design and features. Once you load up to Kiss slot you get the choice of selecting one of the band's songs to act as a soundtrack for your gameplay. You'll also get snippets and visuals of Kiss playing live at the peak of their powers during random spins.
The introduction of 'franchise' online slots, based around successful bands, pop stars and Hollywood movies is a growing trend throughout many leading iGaming sites, as it attempts to encourage slot gaming into mainstream popular culture.
Huge voice actors in The Fallout series such as Liam Neeson and Malcolm McDowell
The Fallout video game series has evolved through the years from a tactical role-playing game to an action role-playing game that leaves you breathless and wanting more. The quartet of games within the main series of Fallout have not only enjoyed stunning storylines on post-apocalyptic worlds, they too have benefitted from the inclusion of some of the most well-known voices in Hollywood.
By the time Fallout 3 was in the offing in 2008, the video game franchise had already built up quite a following. The game stayed true to the storyline of its two predecessors, picking things up three decades on from the nuclear warfare that threatened Earth's civilisation. Fallout 3 was also the first open-world, 3D version of the Fallout series, with players allowed to engage in real-time combat as opposed to turn-based combat.
"Poster B Detail" (CC BY-SA 2.0) by Mrs. Gemstone | Fallout 3 shifted over 610,000 units within four weeks of its October 2008 release
Combine this exciting new playing style with the introduction of some of the biggest Hollywood movie stars as voice actors and it's easy to see why Fallout 3 was named Overall Game of the Year by IGN. Both Liam Neeson and Malcolm McDowell found themselves playing key roles in the third iteration of the Fallout series. Neeson played the role of James, father of the Lone Wanderer and the resident doctor of Vault 101. Meanwhile, McDowell played the role of President of the United States, John Henry Eden, who was an artificial intelligence-led supercomputer rather than a human being. McDowell's performance is particularly impressive, as his narration sees John Henry Eden try to demonstrate the personalities for Presidents gone by, like Abraham Lincoln.
The star-studded cast of Until Dawn
The hugely immersive drama-adventure video game, Until Dawn was three years in the making. It was initially confirmed at Gamescom 2012 but wasn't officially released until August 2015, such was the depth of gameplay on offer. The game's developers, Supermassive Games, wanted to create an altogether different choice-based interactive video game where players must make decisions for a group of eight young adults attempting to survive on Blackwood Mountain.
The choice-based butterfly effect gameplay saw gamers make choices that would alter and influence the narrative, which was written by award-winning Hollywood talent too. All of the playable characters were designed to be capable of survival or death, depending on gamers' actions. The award-winning title was made all the more intriguing thanks to the inclusion of several prominent actors and actresses. The likes of Hayden Panettiere, Rami Malek, Brett Dalton and Peter Stolmare were cast for the game, providing motion capture and voiceover roles throughout.
What was most impressive about the success of Until Dawn was that Sony had given the title very little of a marketing push prior to release, but sales more than exceeded expectations. In fact, its award-winning success influenced a virtual reality-style spin-off game called Until Dawn: Rush of Blood and the original's prequel, The Inpatient.