When you're shopping for a new gaming chair, it can be overwhelming trying to decide which features really matter. With so many options on the market boasting the latest technologies and most ergonomic designs, how do you know which chair will provide the best comfort and support during your marathon gaming sessions? This guide will walk you through the 5 most important features to look for so you can find your perfect gaming throne. Whether you're a
casual or competitive gamer, these key factors will help you upgrade your setup with a chair that matches both your needs and budget.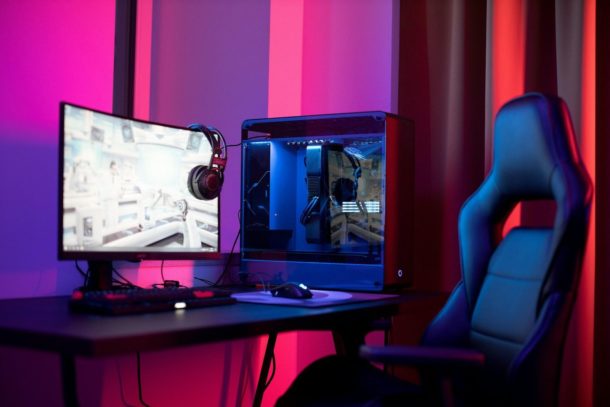 #1 Adjustable Armrests
Many gamers overlook armrest adjustment when setting up their chair, but this feature plays a crucial role in preventing fatigue and discomfort during intense gaming sessions. Adjustable armrests allow you to customize the height and width so your forearms and elbows are supported at just the right angle.
Ideally, your armrests should be positioned so that your arms form a 90-degree angle when your hands are on the keyboard and mouse. This takes pressure off the muscles in your neck, shoulders, and back while also keeping your wrists in a neutral position to avoid cramping or pinched nerves.
Some high-end gaming chairs include 4D armrests that can slide, pivot, and shift in multiple directions. This allows you to dial in the perfect position tailored to your body's needs. For more tips on optimizing your arm, hand, and wrist positioning, check out this Ultimate Guide for Choosing the Best Gaming Chair. Investing in a chair with customizable armrests pays dividends in comfort and performance.
#2 Lumbar Support
While lounging back in a reclined position may seem tempting, most gamers actually benefit more from a chair with strong lumbar support. Lumbar support refers to reinforced cushioning built into the chair's lower back area. This helps maintain the spine's natural "S" curve and alleviates back pain and stiffness.
Chairs without proper lumbar support can lead to poor posture, slouching, and increased pressure on the discs in your lower vertebrae. This causes soreness or stiffness after sitting for extended gaming marathons. Lumbar cushions keep your back properly aligned and weight distributed evenly.
Look for gaming chairs that allow you to adjust the lumbar height and depth. Customizing the position ensures the chair contours to fit your back perfectly. The right support means you stay energized and focused, even during those daunting final boss battles.
#3 Adjustable Height
Spending all day in a chair that's too high or low for your body can lead to aches, pains, and poor posture. That's why adjustable height is the third critical feature to evaluate when choosing the best gaming chair.
The ideal chair height positions your thighs parallel to the floor and feet flat on the surface below. Your knees should be bent at a 90–120-degree angle. Armrests should align comfortably with the level of your desk.
Chairs with a gas lift cylinder allow you to customize the height within a wide range to suit your body's proportions. Look for at least 4 inches of adjustment room. The depth of the seat should also accommodate the length of your legs.
#4 Breathable Fabric
One downside of gaming for hours is sweating in your chair. That's why breathable fabrics that allow airflow are a must when choosing cushioning and cover materials.
Look for gaming chairs made with mesh or perforated leather in key contact areas. Mesh along the backrest and seat base allows air to pass through, keeping your body ventilated. Perforated leather has tiny holes that perform a similar cooling function.
Avoid chairs wrapped in materials like vinyl, plastic, and non-perforated PU leather. These cheaper fabrics trap heat and moisture. You'll end up sticking to your chair after an intense gaming session.
#5 Ergonomic Shape
While aesthetic design often grabs attention first, an ergonomic shape tailored to the contours of the human form is most critical for lasting comfort.
Look for gaming chairs with sculpted seats that slope downward to support your thighs. Cushions should adapt to the curve of your spine and have customizable lumbar and neck pillows.
Chairs shaped like a bucket or capsule with built-in side bolsters help keep your body centered in an optimal position. This also provides lateral support when reclining or swivelling your chair. An ergonomic shape distributes your weight evenly to minimize pressure points on your back, hips, and legs. The chair should feel like a natural extension of your body.
Conclusion
The ideal gaming chair should be an extension of your body, not a pain point. Fortunately, features like adjustable armrests, lumbar support, and breathable fabrics are available in budget-friendly options, not just thousand-dollar thrones. Focus on the ergonomics and customization that provide all-day comfort tailored to you. With the right chair matched to your needs and style, you can game better for longer.