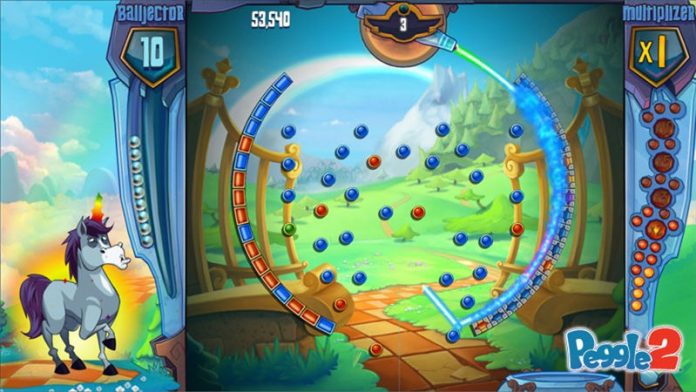 Peggle 2 will launch as an Xbox One exclusive, lead producer Jared Neuss has said.
The exclusive deal does have a time limit, and once it expires it's reasonable to assume the title will be available on PS4 and PC.
Until then however, developer Popcap have their gaze fixed solely on the Xbox One version.
"We're exclusive for Xbox One, we're not talking about other platforms right now."
"The way we talk about games is, we'll try to get the game as polished as possible on the platform that it's on, and then we'll start talking about [other platforms]", Neuss said when asked about the exclusive deal.
He also points to the great success that the original Peggle has enjoyed on the Xbox 360.
"The game that's currently out is still being played by tonnes of people, you can go in and get a multiplayer match through matchmaking, which is pretty phenomenal for a casual game that came out in 2009."
This success, he says, is one of the main reasons that Popcap have decided to focus on the Xbox One version first; there are a lot of users on the console who they know enjoy the physics based gameplay.
[Source: OXM]