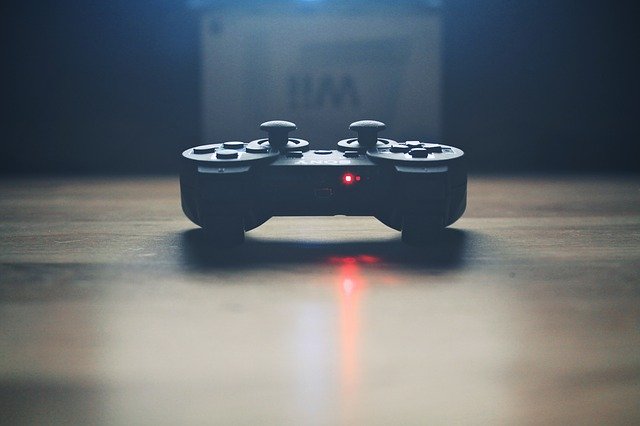 Games have been around for as long as humans have. In fact games are an integral part of cultures, ancient and contemporary. Because of this obvious prevalence, it's very easy to spot how games, and in turn gaming, have evolved. Games aren't exclusive for sporting events and exercise adjacent activities. We have board games, puzzle games, and of course video games, which is a host to a plethora of different genres and play styles in itself. With the rise of video games as an integral part of pop culture and media consumed by people of all ages, concerns also rise. The adverse reactions of concerned parents about video games is almost a tale as old as time but are these unfounded? Is there really only one victor between Gamestop discounts and Carolina Footwear Coupons? Is there no way to balance outdoor games and video games?
Defining outdoor games is relatively simple. They're the usual traditional way one would play just about any game that comes to mind, but outdoors. From games on the playground to the world wide celebrated sporting events, these are all easily defined as outdoor games. Video games on the other hand may be a little more difficult to dissect.
Video games are games that can be played on a computer, a phone, tablet, or a game console. The term video game is a very broad term simply because there are just too many kinds of games one can play. Traditional board games and card games have been adapted to video game formats, allowing you to take your card deck or your Monopoly board with you wherever you are in the world. In fact, outdoor games have been turned into video games as well with games like the 2K and FIFA series are some of the best selling games world wide.
While video gaming has its fair share of pros, like its accessibility to just about anyone, regardless of age, gender, or even mobility (especially for those who are differently abled). An added bonus is its availability regardless of the weather and protection from environmental hazards. But things aren't always great when you consider the rising number of obesity cases among those who are avid gamers. Online gamers often have unhealthy diets that lead to becoming overweight. Additionally, muscle pains and increasingly worsening eyesight are also problems many online and video gamers face.
With those pros and cons in mind, many might consider that outdoor games are much more beneficial, with the ideas of their health and social upsides. But it is also important to remember that this isn't always the case especially these days wherein many communities are observing lockdown measures in order to avoid COVID-19, perhaps only leaving their homes to go and buy essentials or seek rapid testing near me, should they suspect they have contracted the virus. Exposure to the outdoors and all its elements may leave us feeling ill with just about any other sickness, like the flu. The biggest worry one should have when it comes to outdoor games would be injuries. Even the most professional of athletes can still get injured when playing football, rugby, or basketball so it isn't unlikely that those of us who play just for fun or exercise are still at risk.
With all of these pros and cons of video games and outdoor games in front of you, the answer is clear that there really isn't a clear answer. Both of these gaming formats have excellent benefits and also terrible consequences should we play our cards wrong, but it's important to remember that the choice of which we'll prefer is ours. With all of these options, a wise choice would be to see what are the outdoor games that can fill in the gaps that video games leave behind. It's always great to go outside to stretch our limbs and to break a sweat on the court. But on days we're feeling a bit too sore, it won't be wrong to break out the Mario Kart or a little World of Warcraft with friends. It's important that we see the limits within ourselves so we get the best results and benefits from gaming outdoors or on video.