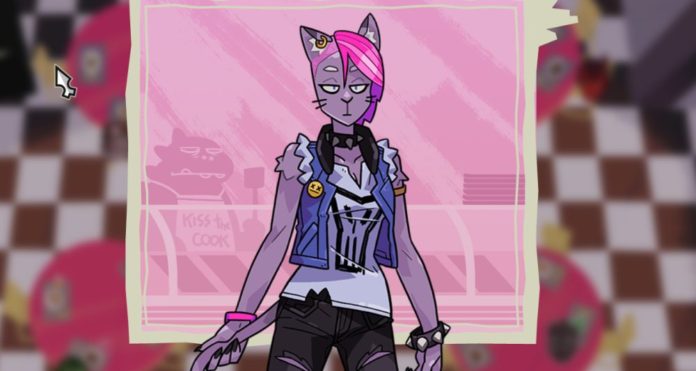 Monster Prom is a beautiful dating sim game available on Steam, with lots of secrets and tons of options to unlock in the game. There are various endings in Monster Prom and getting to the prom with each character seems like a huge challenge alone… but did you know that there's at least one secret character in the game that leads to a secret ending?
We're going to share with you a complete guide to getting the Monster Prom secret ending with the secret character in today's article, a step by step guide on what to do in order to end the game with her.
If you're interested in the other characters, we have published a complete guide to the character stats required to get them to prom with you. But you should definitely try this one as well!
So.. first things first. Which is the secret character you can go to prom with in Monster Prom? It's nobody but the Shopkeeper, Valerie! Wow!
Here is how to get the secret ending with the secret character Valerie (Shopkeeper) in Monster prom:
First of all, there are reports that you must get the other endings first before being able to woo Valerie the Shopkeeper in the game. When I did this, that was not the case, but the latest update might have changed it. Either way, the method to get her remains the same and I personally doubt that you need to unlock all the endings before being able to get her.
Next, get +2 wealth ASAP (the easiest way is to visit the library).
Now, visit the Shop for three times in a row, but don't buy anything.
The third time when you go there, she will tell you this: "OK, this is it! I get you're here for me and not my stuff. Fair enough. Next time you'll get just me, no shop. Let's see if you're less annoying then"
You will have to visit the shop one more time and you should sit at the Shopkeep's table. There, Slayer will come and after the dialog, you will get a multiple choice question. Go for the first option.
Now, you will have to increase your wealth to +10. You also need to increase your Boldness, so if you have the option for that, go for it!
Your next visit should be to the Library. Interact with whoever is there (have in mind that Damien gives you the much needed Boldness!) and go to Valerie's table.
Next time, go to the Library again and meet the four girls, including Valerie. Go through the story and choose the first choice always (transmedia, video games, marketing).
Now it's time to put your Boldness to good use. You need +15 in order to be able to complete the next stage in dating Valerie the Shopkeeper in Monster Prom. (easiest way to get there is to constantly visit the Bathroom. You can also get it from Damien in the library, but there's no guarantee that he's there).
Once you have Boldness of 15 or above, interact with Valerie's table at noon. You have to do this before Week 6 Evening. At that time, choose Outdoors.
You will interact with the Prince then and you must choose the option to start a fire (this is where the high Boldness guarantees success).
And this is it! When you go to Prom, choose to go alone as Valerie is not on the list and you'll meet her there. Yahoo!
Hopefully this guide is clear enough to help you get the secret ending Valerie in Monster Prom. If you have any questions, don't hesitate to ask then and we'll gladly answer them.