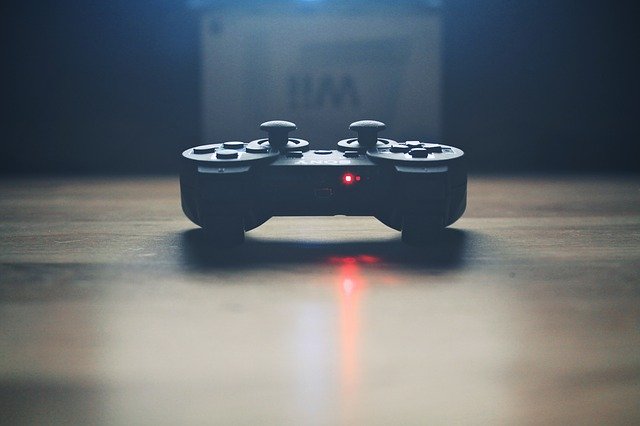 As with many things in life, the way in which we buy video games today is a lot different to how it was 20 years ago. The development of technology means we have changed the way in which we live our lives and who would have thought we would be asking a device in our homes to turn on the lights and boil the kettle?
Moving with the times:
Initially, many people could only play video games if they visited the amusement arcade. This is where you would find the latest video game releases and you would pay for the games by inserting coins into the slot. However, as soon as you lost all your lives you would have to pay again if you wanted to continue playing the game. Arcade games have not been phased out despite the development of home video gaming and they remain popular, especially in resorts.
However, as soon as the first video game consoles became available people had the option of playing computer games at home, without having to pay each time they wanted to play. Some of the early video game consoles and computers to really take off include the Atari 2600, Nintendo Entertainment System, SEGA Master System, SEGA Megadrive, Super Nintendo, Sony PlayStation, and Nintendo 64.
Regardless of whether you had a gaming console or a home computer, there were two ways you could purchase video games. The first was to visit a video game store and this is where you could pick a game off the shelf and purchase it as you would an item of food or clothing. In the early days, it was difficult to know which games were good or bad and gamers often made their decision based on the box images and information. It would also be possible to get some advice from the owner of the store.
The introduction of video game magazines made choosing which came to buy easier and the magazines also presented a new way to purchase games. Many video game magazines listed advertisements for mail order video games and you could either complete the form and mail with the payment or you could phone the company and they would take your payment over the phone before posting the game.
New decade calls for new technology:
Offline payment methods still exist today, even in the online gaming industry and a wire transfer casino is a good example. Bank wire transfer is a payment method that has been available for decades it is still used by many people around the world to purchase products and enjoy online gaming, particular in NJ online casinos. Player safety online is so valuable these days and its important to know that all the casinos that accept wire transfer, are approved by the NJ DGE.
As more and more people started to play video games, the release of new games became a major event. This would lead to people queuing outside video game stores, often overnight, so they would be the first to get their hands on the new game. In 2014, the most expensive video game ever made was released and stores opened at midnight as people queued outside to get their hands on Destiny. Tens of thousands of fans queued up wanting to be the first to get their hands on the game, which had a budget of £310 million.
Fast forward to 2021 and the way in which we buy video games have changed enormously. You no longer have to go and wait outside the video store overnight to be one of the first to play the latest video game. Taking the FIFA football franchise as an example, EA Sports release a new version of the game every year and football fans cannot wait to get their hands on the game. However, instead of having to queue outside the game store waiting to purchase a hard copy of the game, it is now possible to pre order the game online and download it to the console the minute it becomes available.
There are millions of gamers across the world who do not own a single hard copy of a video game yet have access to thousands of titles every day. The major video game console developers such as Microsoft's Xbox series and Sony's Playstation have created online stores where it is possible to purchase a game instantly using one of the many payment methods available. Gone are the days of having to head to the store to pick up the latest game, it can now be done from the comfort of your own home. Steam is a great example of this and you will find a great selection of games for the PC. You can choose to use VISA, MasterCard, PayPal, Skrill, PaySafeCard, and Klarna to pay for games and they will be immediately available for download.
Purchasing video games online has made it easier for game developers to tweak and add new content to video games. Once upon a time the whole game was included on a cartridge or disc and you were forced to wait until the next release of the game before having any more content to enjoy. However, additional content is being constantly released online for the most popular video games, making it possible to enjoy a fresh experience without having to wait for the development of a new game.