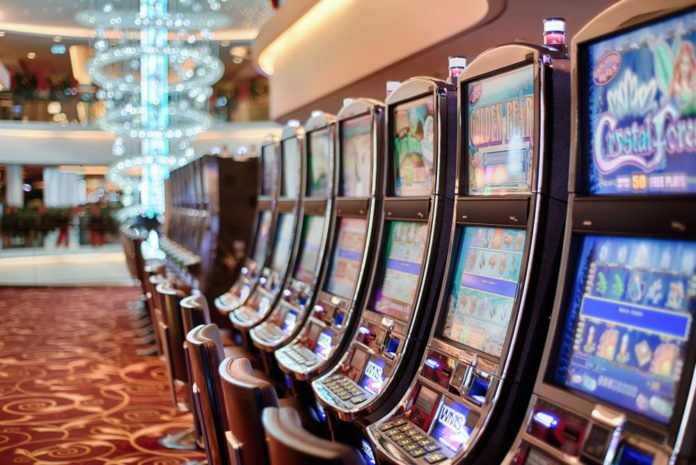 Bingo, Slingo or Slots? Which game suits you best? Something that we often ask the people we play with. It's like getting to know the person. It is similar to asking people if they are a "cat person" or "dog person." Our choices often say a lot about us.
The questions that might sound stupid or just for fun can have a deeper meaning. Whenever we go out to play or have one of our casino nights, choosing a game that everyone is interested in, takes well over half an hour because everyone keeps talking about the pros and cons of each game. If we aren't keen on playing big games on particular days then we often opt for our beloved basics of either bingo or slots. There's a third option too that many people don't know about.
Bingo
Bingo is chosen when we want to have a laid-back game and spend some time strategizing. We aren't looking for quick wins, neither are we looking to rely on our poor luck.
Why do we choose Bingo if we want to relax –
We will be sitting in one spot for a considerable amount of time.
It gives us enough thrill to feel alive, but not enough to be exhausted.
It lets us use some strategizing, instead of wishing and praying.
The game keeps giving us small bursts of thrill with every grid.
The chance of winning big is a bonus.
Bingo is perfect for when we have had an okay-ish day and want to feel good about ourselves. We can also create custom bingo cards by using a bingo card maker. It gives us the chance of winning big while applying our brainpower adequately and relaxing with a drink and fun chatter.
Slots
Slots are often chosen when we are full of life. If we have had a great day, have some good news, are celebrating something, or are in a fun mood in general – we tend to gravitate toward slots. It is perfect for when we want fast fun, instant results, and a high thrill.
Why do we choose Slots if we want to enjoy –
Quick games allow us to play plenty.
The thrill of the instant win coincides perfectly with whatever we are celebrating.
It is fun to be engrossed in the result of something we have no control over.
The fun, laughter, excitement, and thrill is unbeatable.
Teasing the one who loses their turn is the added bonus when we play as teams.
Slots are considered to be solo games. People who like to focus on the game and give their all in an impulsive decision rather than being talked out of it often are classed as playing the slots type. We, on the other hand, have always loved playing the slots together. Everyone in the group chanting and shouting for the win is exhilarating, the moment from the lever pull or the button push to the moment of knowing the win or loss is so thrilling that we don't need drinks to feel dizzy.
Slingo
Slingo is chosen when we are indecisive over bingo and slots. Whenever we are at a tie, we often opt for Slingo. What better way to spend your time than playing both the games at once. Slingo encompasses the logistics of bingo and slots making it a perfect game for the indecisive.
If you don't know what Slingo is, let me give you a quick rundown. All you have to do is spin the reels of the slot machine like you do in slots and hope that a number you have on your 5×5 Bingo-Card appears as you do in bingo. The name and the game both are combinations of the two games.
Each player, in Slingo, can enjoy 20 spins on the slot machine. Every time a player spins, a series of numbers will appear in the slot machine which then the player has to cross off of their card.
Why do we choose Slingo if we just want to play –
We get instant action together with some more strategic decision-making.
We don't have to decide on one game.
We can enjoy both the games in one.
We get the thrill of instant results and still get to spend a considerable amount of time playing the game.
We want a combination of luck and work so we head for Slingo.
Slingo is a solo game like slots, but does that stop us from making it a social game like bingo? Of course not!
Final Thoughts
When you play with friends, taking into account what everyone likes is important for you to have fun. As you grow up, your mood dictates a lot of your decisions. You can often pinpoint what makes you feel good when you are feeling a certain type of emotion. We have a set rule when we choose the games we play and it is based on how our life is going at the moment. How do you guys choose what game suits you the best?