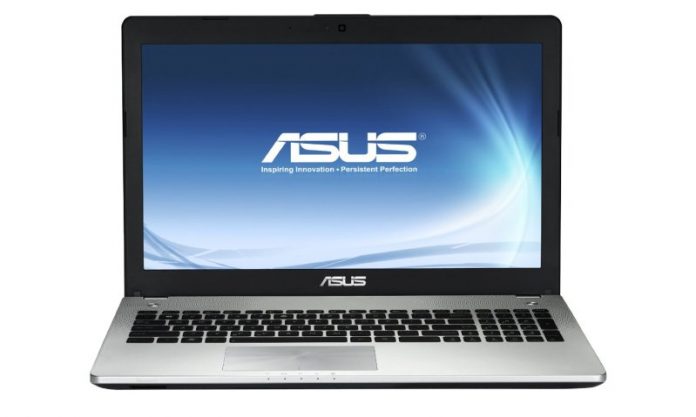 The general rule of thumb is that if you want to get a super awesome gaming laptop in 2013, you have to pay a ton of cash for it. But this is not necessarily true as there are some amazing gaming laptop deals on Amazon: we've scouted and scoured the online store, browsed through hundreds of laptops, compared and then compared some more and now we can offer you the best gaming laptops in the world for the cheapest prices: the 2013 edition!
Please have in mind that these great gaming laptops we're sharing with you below might not beat, in terms of performance, a $6,000 gaming laptop, but they will certainly not put a huge hole in your pocket, while also being able to play the latest games on decent settings and never frustrate you with sluggish performances. So, for the cheapest to the most expensive, here are the Best gaming laptops of 2013, under the $1,200 price tag:
ASUS N56VJ-DH71 Full HD
I really like the ASUS brand as they produce some extremely reliable laptops and this gaming laptop comes for just 899.99 little green bills, which is an amazing price even for a non-gaming laptop. Packing a great power at 2.4GHz in a Intel Core i7 processor, and offering huge amounts of disc space with its 1TB HDD, this is already one of the best possible deals in this list. It also comes with Windows 8 installed for the next gen of gaming one key stroke away, so make sure to click here and get it from Amazon while the offer lasts!
HP ENVY Anti-Glare Quad HYBRID Series
If you want fellow gamers to Envy you for the amazing gaming laptop that you've purchased, then the HP Envy is the choice here. Coming with a 3rd generation Intel Core i7 processor, Turbo Boost enabled (meaning that it can go as high as 3.4 GHz). With a 750GB hard disc drive and the anti-glare technology, this great gaming laptop lets you play all your favorite shooters out in the open space and pawn enemy after enemy. If you're wondering about the GPU, it's a state of art GeForce GT 650M, all for just $1,099.95. And you get a 2 year bonus of limited warranty, so you can't really ask for a lot more here! Visit Amazon and make sure to check this great gaming laptop out!
Lenovo IdeaPad Y500
Lenovo have proven that they can deliver some amazing deals and this one is here to last: a 2.4 GHz Intel Core i7 processor that can be boosted up to 3.4 GHz and the icing on the cake: 12GB of RAM memory. If that's still not enough for you, a 1 TB HDD and an NVIDIA Dual SLI GT650M graphic card come to make the deal even sweeter, all with a promised battery life of 3 hours, just enough to let you finish one more level, or two. Check out Amazon here for the best price deal, they don't have many Y500s left in stock, which is no wonder with these great specs.
ASUS Republic of Gamers
Bringing the breathtaking performance of a desktop gaming PC to a compact notebook has been a challenge, but this is exactly what the new ASUS ROG G Series notebook achieves. Pair that up with THX + EAX 5.0 3D gaming audio technology, and together they make the ROG G Series notebook not only a great gaming notebook, but also a hub for multimedia entertainment. Expect full high definition gaming and multimedia packed into a sleek form with the latest technology. This means Intel Core i7 2.4GHz processor (which can be considered a standard), 8GB of DDRAM3 and 500 GB of storage. Windows 8 comes pre-installed and if it all sounds as good as I think it does, you can head over to Amazon and check out the deal!
MSI G Series GE60
And now for those willing to go at the top limit of the $1,200 budget, we have the MSI gaming laptop, an amazing product offering the best processor power in this list: 3.2 GHz Intel Core i7, which at this price is a real steal. It also comes with a similarly powerful GPU – GTX765M/2GB GDDR5 and 8GB of RAM for all your portable gaming needs. I think there's no reason not to say HURRY to get this one, as there are just 6 babies left at the moment of writing this article and we're talking about a smoking hot product. So click here for the Amazon store and get this gaming laptop!
So here we have it: the best gaming laptops of 2013 under the $1,200 price tag. It's been a real bargain hunt that took us a couple of days to write (in which time one laptop had to be removed from the list because it became sold out), so make sure to act really fast if you want any of these powerful monsters as they really sell fast because they're good!