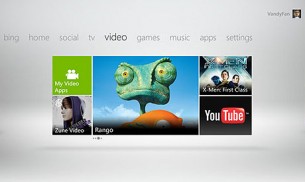 Microsoft COO Kevin Turner has revealed that the Xbox Live "audience" is composed of at least 40% women. The information comes from the company's financial analysis meeting for 2013. Turner claimed that this sudden change in demographic is a departure from when Xbox Live originally launched back in 2005. Specific numbers weren't provided to support the claim. Turner has also stated that Xbox Live has 48 million members in 41 countries. 42 percent of Xbox Live subscribers in the U.S watch about 30 hours of digital content, including movies and TV.
Turner has also provided his excitement over the launch of Xbox One: "And we're excited about the upcoming Xbox One launch. We believe we've got an incredible offering with Xbox One as it relates to multiplayer experiences and services," Turner said. "It's going to give you–we've wrapped a lot of entertainment with the product as well, and we believe we've got our strongest game lineup, and the external pundits say it as well, that we've ever had to be able to offer as a company."
Xbox One was announced back in late May with negative reception. The company focused their presentation on TV and sports games and this caused huge controversy amongst the gaming community. The North American giant has since reiterated their stance on providing compelling video game content for their fans.
The Xbox One is set to launch in 13 territories on November 22.
(Source: Gamespot)