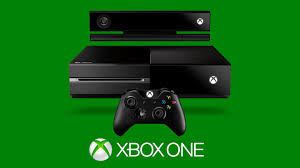 The Xbox One has sold over 2 million units to customers since the console was released on the 22nd November, Microsoft has confirmed.
Microsoft's new console launched then in 13 markets, and Xbox's Larry Hryb (known by many as Major Nelson) has confirmed after a post on Xbox News Wire, that the figure of 2 million represents the units "sold through" to customers. This represents an average of more than 111,111 units sold per day since the system was released.
Also shared were some interesting Xbox One facts and figures since the console launched, including 83 million hours in games, TV, and apps, 39 million Xbox One achievements unlocked and a whopping 595 million total Gamerscore achieved on the console.
"Demand for next generation gaming continues to be very strong," said John Love, director of video games at Amazon. Adding: "At peak demand, customers were ordering the Xbox One console at over 1000 units per minute on Amazon.com."
On the 3rdDecember, Sony confirmed that the PlayStation 4 had sold 2.1 million worldwide since its launch in North America on the 15th November, giving it a slightly faster sales rate of 123,500 units' per-day.
However, Sony's console is available in 32 markets compared to the 13 of the Xbox One, and with eight regions reportedly getting a delayed release for the console will probably have a bearing on these stats.
Early indications would suggest Sony leading the charge this generation, however early indications do not mean everything, the PS3's sales were relatively slow to begin with, but picked up and overtook the Xbox 360.
With both consoles quite hard to come by as we head into the holiday period, have you been able to grab one?