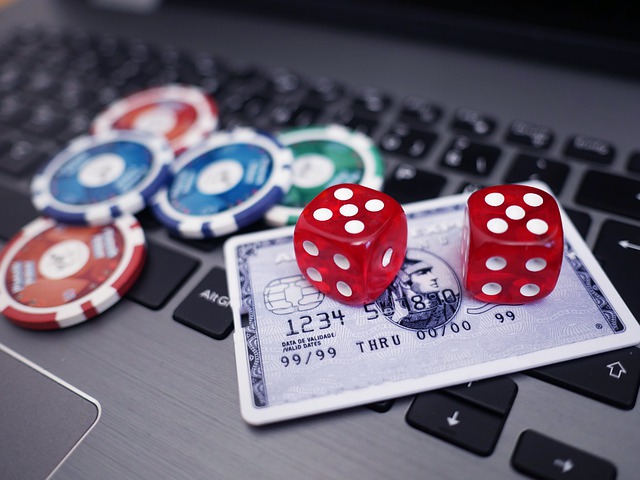 Social casinos are recreational online gaming websites where players can play their favorite casino games without necessarily using currency. The idea of a social casino is to put no demands on its players while awarding them with prizes. While real money can be used at a social casino, there is no obligation to do so. Africa has been one of the regions to adopt this approach to gaming and allows social casinos. There are considered a great alternative to brick-and-mortar casinos and allow players to enjoy a fun and relaxing environment. Social casino gaming is currently on the rise, attesting to the staying power of such casinos and how enjoyable they can be to the end-user. Globally, the market value of social casinos are estimated at $6.2 billion, which makes them a significant and worthwhile pastime. Africa is naturally no different when it comes to interest in social casinos.
Social Casino and Africa's Laws on Online Gaming
Gaming in Africa is subject to country-by-country regulation. While social casinos are filled with games of chance, they are usually considered to be a form of entertainment rather than gambling. For this reason, most nations in Africa allow such operators to run freely. Players will find themselves browsing social casinos in Africa at their leisure and can enjoy numerous brands from the world over. The good thing about social casinos is their casual gaming nature of being quite flexible and not usually subject to any excessive laws. So what specific laws bind African casinos as far as social gaming?
NigeriaIn terms of the specific regulatory approach by country, Nigeria is a great example of regulation done right. The country regulates gambling on both a local and state level. This means that the National Lottery issues licenses to stakeholders it deems worthy. In fact, Nigeria allows all forms of gambling, including social casinos.
KenyaKenya is another populous country where social casinos are popular. While there were talks to ban gambling advertisement on social media, most lawmakers have agreed to keep them on. Social casinos have never been in focus of any legal and regulated action, with the segment thriving.
South AfricaThe third big market on the continent is South Africa, which used to regulate its gambling as per the Gambling Act of 1965. However, the act was often ignored by foreign operators and South Africa decide to pass the National Gambling Act which came with a series of revised rules for how casinos and operators may obtain a license. Since its introduction, the country has thrived in terms of collecting gambling revenue, and social casinos have been happily footing their share of the bill.
Real money is optional and is usually used to supplement the free experience, but never take over it.  Free casinos have a natural charm and make for a fun and fulfilling experience. It's always worth double-checking if your local government has any specific objection when it comes to social casinos.  The good news is they usually don't, so consumers can normally access social casinos in Africa without having a worry in the world.
Why Are Social Casinos So Popular?
There are many motivators of human behavior – love, greed, empathy, but if there is one universal thing that we can all agree is always pleasurable: playing games. As it turns out, social casinos are quite popular in the sense that they are a great equalizer allowing people of all ages, genders, and backgrounds to come together and have fun. The popularity of social casinos is also due to the variety of games you can play. There are several segments that appeal to both men and women when playing such casinos in the first place, including:
Slots
Poker
Blackjack
Bingo
Video Poker
Roulette
Baccarat
As well, there are different motivators when it comes to people's behavior playing one social casino game or another. There are various motivators that make us pick one game over another, with gameplay giving way to the visuals. This may be simply because most games are actually quite easy to play, but their colors, theme, and visuals are what compels us to try them again.  Almost 65% of all respondents in a recent Newzoo survey said that they valued the visuals of a game over anything else.
Like most gaming consumers, African players are very keen on exploring their best possible options. That is precisely what makes the offer special. In terms of what brands are the most played, it seems that Big Fish is one of the most popular social casino game franchises, due to a variety of reasons. Other popular choices here include MONOPOLY Bingo, BINGO Blitz, 777 Slot Casino, DoubleDown Casino and others. All of these social casino franchise seem to be striking home with local players.
Players are welcome to explore this and many other options. Of course, there are somewhat cultural preferences and differences from one country to another, but African players are in lockstep with the global social casinos' trend. Another big reason why social casinos are so popular is that they are often allowed in those African countries that may currently outlaw gambling.
Should You Worry About the Legality of Social Casinos in Africa?
Always ask the right questions, including whether social casinos are legal.  Remember that you are always welcome to play social games without having a worry in the world.  Social casinos are fun, accessible, and very easy to access. While some countries may have very specific laws against them, it's mostly the case that they don't, and that is a great way to enjoy these gaming options. To find the best social casino for you, we advise you to do some looking around, make use of the bonuses, and have a lot of fun as you go along.