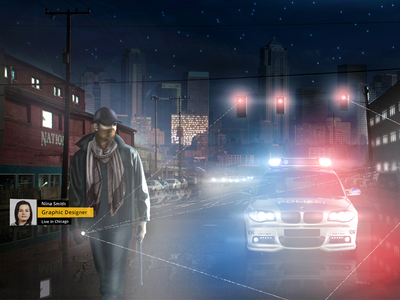 Watch Dog's creative director Jonathan Morin, in an interview with Videogamer, has revealed that Watch Dogs will only run on 30 FPS for Xbox One and PS4. Believing that consistency is critical Jonathan Morin and his team over at Ubisoft Montreal are crucially targeting the aforementioned frame rate.
"Right now the frame rate we're focusing on [is] a steady 30 [FPS]," said Morin. "There's always a balance, especially for open world, between the simulation and the rest. I think for where we are, the most important thing is the steadiness and [ensuring] that it's always capped the same so when you play it it feels right."
Watch Dogs was first revealed all the way back at E3 2012 and was met with positive public reaction. Ubisoft are expecting the game to sell more than 6.2 million copies. Back in July, in a post-earnings financial call, Ubisoft revealed their lofty expectations for their new IP.
"What is true is that three months ago when we announced our results, we were kind of referencing that we, in our plan, we had built up Watch Dogs with expectation slightly below what Assassin's Creed 1 did when it was first released–and it was 6.2 million," a Ubisoft director said. "So after E3, what we said today was that we do feel that we can expect…slightly above the 6.2 million that Assassin's Creed did."
Watch Dogs is set to launch this November for the PS3, PS4, Xbox 360, Xbox One, and Wii U.