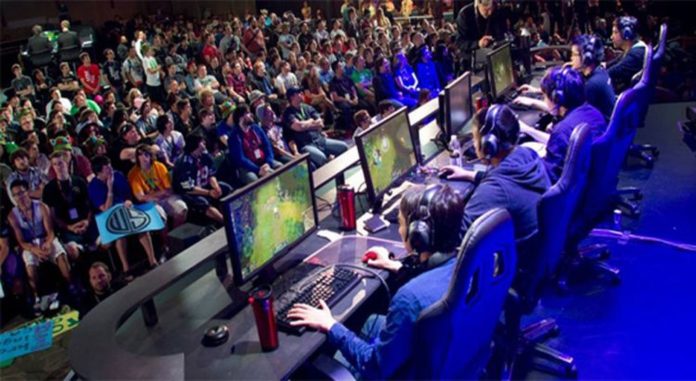 Esports has exploded onto the scene in recent years, moving from a niche market designed to catch the eye of dedicated gamers to a multi-million-pound industry that continues to grow in both size and popularity.
Many people have tried and love playing esports, yet plenty more have an interest but are put off by a lack of knowledge on the subject. How can they play esports? What are the leading esports games? How to build experience.
Esports has even reached the gambling industry and in the early part of 2020 when the sports schedule was drastically reduced it was esports that kept thigs moving. The leading online bookmakers allow customer to bet on esports and even watch esports, just as they would traditional sports fixtures, such as football, horse racing, greyhounds, tennis, and cricket.
Below is a handy list of the most popular esports games. Keep an eye out for these titles if you are new to the esports industry or looking for another interest.
Dota 2
We start at the very top and Dota 2 is a game recognised and respected throughout the esports playing world. It is one of the biggest brands in the industry and there's a strong argument for it being the best. The pound-for-pound number one king of esports. Due to its popularity, Dota 2 boasts the biggest prize money in esports championships and, as a result, it attracts the most skilled players, including full-time esports players.
Counter-Strike: Global Offensive
This is another title you would have heard about if showing an interest in esports, even if just in passing. Counter Strike: Global Offensive is another superpower of the esports industry and, as such, there are many championship matches played on this platform every year like Blast Premier with players targeting big money in prizes. The exciting thing about this game is it shows no signs of slowing down. It is as popular with new players as it is with established gamers.
Fortnite
The Fortnite brand is huge. The game shook the industry to its very foundations when it was first released with players scrambling to get in on the action. It now features in some of the best esports championships and the prize money on offer to the best players is life changing. Fortnite is popular among all ages and grows at a steady rate. It has been predicted the title will progress to become the most played and most popular game in the world. The early signs certainly suggest that's a shrewd call. There's even a Fortnite World Cup played.
We hope you enjoyed our rundown of the three most popular esports games. If you are new to the industry and looking to dip your toe into the waters of esports or esports betting, we suggest you start with one of these three titles. There are many other esports games available, of course. Some other titles to keep an eye out for include League of Legends, Starcraft II and Overwatch.