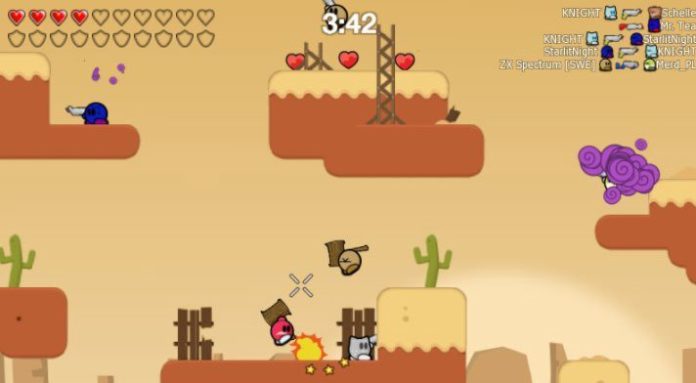 As a gamer, sometimes you're probably stuck with a PC that doesn't allow you to play the latest games released. So, what can you do in this case? You can easily play something online that doesn't require a lot of resources. Let's see what are the most common games that you can play casually with an old PC.
Free Games
There are a lot of free games our there. Of course, most of them are kids games, but that doesn't mean that these can't be fun. I personally play a few of those when I get bored. These are also called Nickelodeon games and are extremely popular. There are a lot of websites that have these kind of games and most of them are really fun to play.
Board Games
Board games are extremely fun. I dont know about you, but I usually spend my weekends with friends playing a board game. There are a lot of interesting games online – From Catan to Exploding Kittens. These games dont take such a long time and its pretty easy to play them – you need an account or in some cases – you can play as a guest. These are a bit different from the Nick games as there's only one game, there's not such a huge variety like there.
Tower Defense Games
Another type of game that you can play from any PC and its extremely addicting : tower defense games. These could take minutes, hours or even days to complete them – depending on what type of game do you pick.
You probably dont know, but Plants vs Zombies was a major Tower Defense game back in his day. Same with Kingdom Rush which basically is my personal favorite tower defense game ever made.
And of course, the gem of this type of game – Cursed Treasure – which i've spent days to finish the game completely on the easiest difficulty. I didn't dared to play on the hardest one as the game was extremely hard for me like that.
Hidden Object Games
These are mostly for the times when I'm bored and I want to play something easy. These games are mostly designed for people to improve their focus and also the attention to details. The team from Unigamesity has created a list with the best hidden object games in 2019.
The list is full with awesome games that will keep you searching objects for hours. Just make sure you dont get too addicted. There's not so much action in this type of games – so these are perfect for the people that just want to relax after a long day at work.
Arcade Games
The ancestors of the video games that we play now are the arcade games. Pac Man, Mario and Mortal Kombat are only a few examples. These games paved the way to the diversity of games that we have nowadays. People loved these games and game developers started to create new games to keep the players happy.
I remember when the first arcade game appeared in my city. People stayed over two hours in line to play on that machine. Soon there was a room full of those – and most of them were occupied. Arcade games are still a thing and most of them can now be played online.