There are many indicators suggesting that the blockchain and gaming industries are developing a stronger relationship with each other daily. It's no mystery that gaming enthusiasts are quick to adapt to new technology, platforms, or consoles, with the promise of a better experience. Whether it be for more realistic and fluid graphics, the storage and transfer of data, or just the sheer convenience factor, gamers have proved that they are willing and eager to upgrade. This path seems to directly correlate and run parallel with that of the crypto-currency crowd. With the ever changing blockchain environment, crypto enthusiast are always feverishly searching for the latest software and hardware updates, use cases, and new exciting points of adoption. Although there are already existing hybrid gaming/trading personalities, crypto-currency and gamers haven't found their first true fit… until now.
One of the major variables that intrigues gamers is the ability to monetize their skill set. This is where the magic immediately happens for the match made in heaven.
The brand new competitive gaming platform Grudge Match Gaming (GMG), is brought to us by Grudge Match Entertainment, and powered by Metrix crypto-currency. Metrix (MRX) is a Proof-of-Stake structured digital asset that was created by an accomplished and experienced blockchain company and team, with several other highly utilized products and services. The Metrix team generated solutions to certain voids and inefficiencies within the esports industry, that could be implemented for gamers by using blockchain technology. GMG aims to be the leading platform for Pro, Semi-Pro, and amateur gamers to embark on the mission to monetize their talent.
Grudge Match is allowing gamers to place wagers, have supporters and followers side bet, tip players, while engaging in team matches, head to head matches, tournaments, leaderboard competitions, and much more. There aren't any unnecessary regulations associated for depositing or withdrawing funds generated. Just a simple solution with direct results for gamers to earn what they rightfully deserve. No fine print, no strings attached, no unnecessary fees… just a platform created for gamers, by gamers.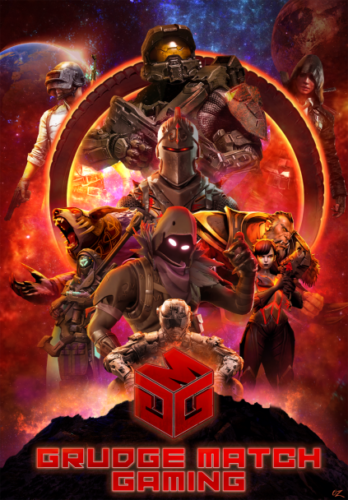 Recently, the Metrix team had announced it's plans for GMG "open beta" testing beginning August 15th, via Live Stream Q & A. Intending to beta test the overall functionality and flow, the first 1,000 users to register and engage on GMG will be provided a gift of 1,000 MRX (Metrix) coins. This allows users to participate without any prior knowledge or experience with crypto-currency. After the open beta testing has concluded, GMG will be officially launched and the real games will begin! Participants eager to be involved with the beta testing phase, please visit www.GrudgeMatchGaming.com.