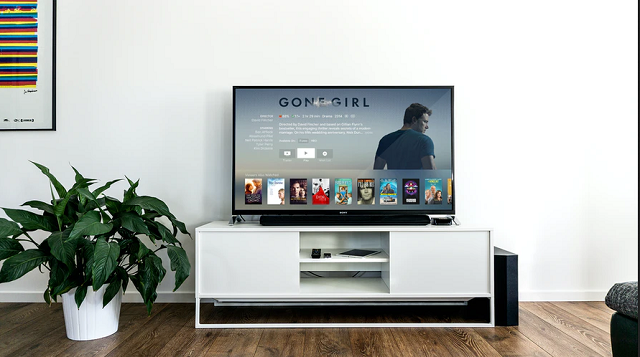 Inspiration for games comes from everywhere, from Greek mythology to books to TV. Expert Michelle Thomas has sifted through what's out there and put together a must-play list.
Introduction
There are several mind-blowing TV show video games for fans and novices to look out for. They'll keep you enthralled, entertained, and excited for more.
For fans looking to play slot machine apps inspired by TV shows, you have so many to choose from. For some options, visit Lucky Nugget Casino.
1. Game of Thrones
The beloved series has left a gap now that it's over. The games don't fill it, but they're still lots of fun. You can choose between PC strategy games and an online gambling one.
Game of Thrones Slot
For something a little different, you should try the Game of Thrones slot. Developed by Microgaming Studio, it's a lot of fun, and you stand to make some real money. Added to that are cool graphics and an atmospheric soundtrack.
Game of Thrones: Conquest
In this RPG, you are a Lord in Westeros. War, dragons, and an army of the dead set the scene. You need to develop strategies to claim the Iron Throne. You can choose between deception and loyalty as you build your army and recruit allies.
Game of Thrones: Winter is Coming
This real-time browser game picks up after the death of Lord Eddard Stark. As a Lord of Westeros, you are working to stop the wars between the Seven Kingdoms. Strategy is all-important as you identify allies and expand your territory. You can team up with friends to fight in player versus player battles.
2. The Walking Dead
The ever-popular Walking Dead series has spawned several games. It's also one of the gambling TV shows, and several casinos include Walking Dead slots.
The Walking Dead
There are three games in this series so far. All are point-and-click adventures that re revolve around Clementine. They're fun to play, and the comic-book style is appealing. You can download the first two games free, but there are in-app purchase conditions.
The Walking Dead: Michonne
This offshoot of the previous game sticks with point-and-shoot mechanics and comic-book graphics. Michonne is the central character.
3. Stranger Things
This game follows the plot of season three of the Netflix show. It's an RPG, and you can decide which character you want to be. It has a multi-player option so that you can play with friends. The game itself has a retro feel which fits with the series.
4. Star Trek: Timelines
This free game is well worth playing. Parallel universes have collided, bringing characters from different eras together. Your crew can include anyone from Picard through to Spock. You can use in-game currency or real money to unlock new crew members or upgrade your ship.
5. Family Guy: Quest for Stuff
There're a few games available based on this enduring series. Quest for Stuff is a free game where you help the Quahog characters restore the town. It can get a little slow unless you spend real money.
6. The Simpsons: Hit & Run
This game has become a classic for many gamers. It's an action-adventure game that borrows some mechanics from Grand Theft Auto. Join the Simpson family as they investigate strange incidents happening in Springfield.
7. Jeopardy
The game is a good version of the TV show. Designed to test your general knowledge in a fun way, it's a good game for all ages. Plus, you can play against your friends. It gives you a taste of the show without the stress. It's free, but there are many in-app offers.
Conclusion
TV show video games aren't going to replace your favorite series, but they can provide hours of fun. Often, there're a lot of spin-offs, so there's a lot to choose from. Many of your favorite shows are also available as slots that could see you winning real money.