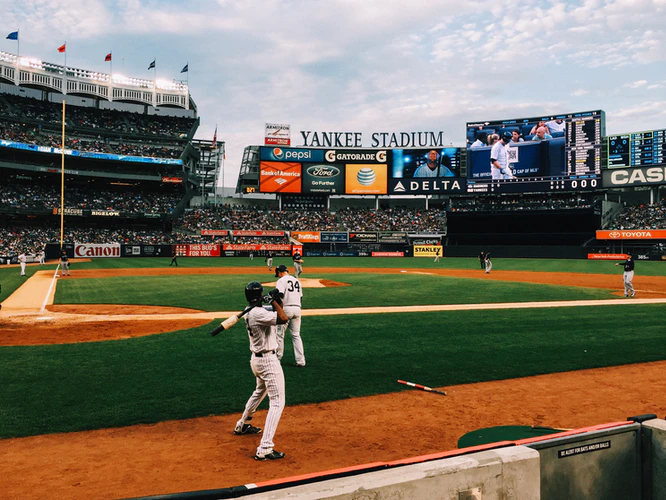 If you are new to sports betting and don't know how to get started with it, then you're in luck. Here's a quick step-by-step guide to sports betting that will help you get started right away. We won't give you a comprehensive and detailed analysis, obviously. But, by the end of this blog, you'll know exactly how to start betting on sports.
Step 1: Look For an Online Betting Site
In order to start betting on sports, you need to join an online betting site first. Make sure that you choose one of the best betting sites in the UK or other countries, as there are so many options. Since you will be dealing with real money, so, it's advisable that you only join trustworthy sites. Once you have picked up a site, joining is easy. You need to provide a couple of details about yourself like your name, DOB, email, and address. Then choose a username and a password, and you're done.
For More information on how to find the best sport betting sites, please go through this article.
Step 2: Decide on a Budget
Sports betting involves money and you must set a budget before you actually jump into the arena of betting. It is very easy to get carried away and put more at stake than what you wished for.
So, think about it carefully and decide how much money you can spare to risk. Once you are sure about that, break it down further to come up with a monthly and weekly budget plan. As a beginner, there is a high chance that you might lose a lot. Hence, think wisely and only use the extra money that you don't need.
Step 3: Which Sport to Bet On
The easiest thing to do here is to choose any random sports that you already follow. Since you might already know a couple of sports well enough, so it makes sense if you choose them for betting. However, you need to think about some things as well.
Certain sports provide more opportunities than the rest. And you should not be betting on one too many sports. Also, some sports hardly get played. So, make sure that you allow yourself ample time to select the right sport type that meets your requirements. Try experimenting with different options and check which one suits you better.
Step 4: Understand the Basics of Sports Betting
You can't just blindly jump into sports betting. Since you will be putting your own money at stake, so, you should try and understand how sports betting works. Don't even think of starting it without knowing the procedure.
Having said that, certain things that you must know about sports betting are how to place a bet, sports betting odds, probability and value, and wagers. Odds refer to the likeliness of something to occur. These are used for payout calculation and also indicate the possibility that a wager will win.
Now, there are several different wagers that you can choose from. But, as a beginner, it's better to stick to simple wagers only like win bet, point spread, totals, and outrights. Having a basic grasp of the fundamental concepts of sports betting will provide you with a firm foundation.
Bottom line
That was all from our side about how to start online sports betting. We have provided all the things that you should learn as a beginner in sports betting. Hopefully, you've found what you were looking for and are now, ready to get started with sports betting.