There are several ways to get free CS:GO skins legally and one easy way to sell those to get some cash. Although, you likely won't raise much, this method is good for you if you want to get some extra cash to buy a new game in Steam.
Actually, selling skins is very easy. Of course, you can sell skins to the users using forums or marketplaces or you can use a skinsmarket dedicated on purchase of skins for reasonable price. Such service would be a good idea if you want to get money promptly and will to get higher prices for each skin depending on the overall sales amount.
Now it is better to concentrate on the best ways on getting CS:GO skins and below there are several of them disclosed.
Getting CS:GO Skins Officially from Steam
You are likely to get new weapon skins at the end of each map, however, usually you get low-level item skins, and there are no chances to get something valuable like cover for AWP Dragon Lore outstanding rifle.
You also can get cases after the match ends. You need to buy a game key to get that chance, however, there is still a very little probability you will get an expensive item, so you shouldn't count on this method seriously. However, it would be a nice idea to rely on Steam cases if you are going to trade – if trading well you can exchange your bad items on good ones in several iterations.
However, there is one more completely free official way to get skins to sell – you can log in to the Twitch using your Steam account and watch sponsored streams. Especially the big events organized by Valve will give an opportunity to get many bonuses and cases during the stream.
Tricky Ways to Get Skins
There also some tricky ways to get skins:
– watch unofficial streams
– prize drawings from various services
– accomplishing tasks
All of the ways are not supported by Steam or game developers, though they are good enough to try, and are usually more profitable than official ways.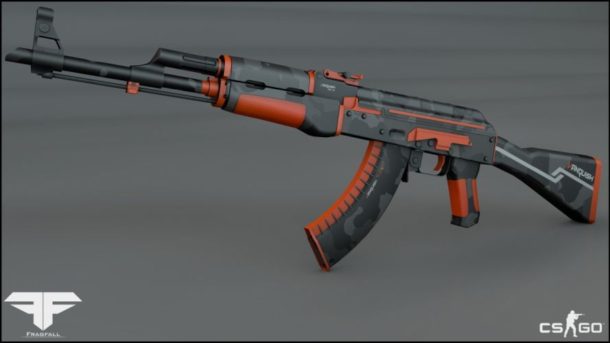 Watch Unofficial Streams
There are many game streamers you can watch that offer skins on hundreds of dollars everyday and it would be a good idea to watch those if you want to get some free skins while having a good time watching interesting content.
Prize Drawings from Various Services
Many services connected to gaming make prize drawings and you can participate in those to get free skins and prizes for free. It would be a good idea to do this especially if you have an active social network page and ability to monitor new prize drawings constantly.
Accomplishing Tasks
Sometimes all you need to do to get an item is to accomplish kind of a task – make a repost, register on a service or do anything else to increase website's traffic or user engagement rate. This is an active way of acquiring skins that guarantees you are going to get an item when you are done.