Advertising one's products and brands have never been more straightforward. Potential customers are now easier to reach on a full scale without having to move a muscle to their designated location. With Instagram, anyone looking to get paid off their products couldn't have stumbled onto a better social platform.
Since its creation, this social network has grown in popularity while attracting close to a billion users every month. For this reason, many brands tend to see this as an opportunity for acquiring potential clients and thus fight for bragging and advertising rights on the platform. Instagram is one of the most exemplary social networks for many users looking to share a piece of their lives and meet new people. It also serves as an advanced market space for digital marketers looking to turn followers into an income.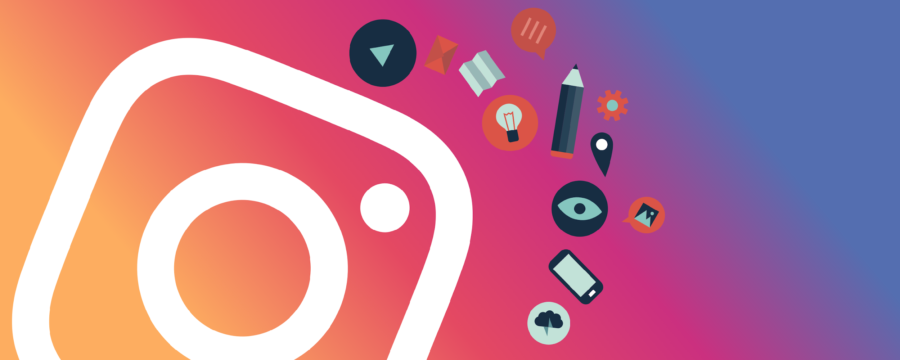 Growing a strong brand using Instagram has never been easier and useful for any brand looking to make away with as many worshippers as possible. As much as the platform is made up of many users, not all of them would be interested in idolizing a specific brand since some are just online to chat and post pics. It takes a good marketer the right skills to target and attracts the potential few whose interests are somehow inactivated because they are yet to hear of the brand. Here are guidelines on how to develop one's brand using Instagram:
Open an Instagram business account

Before a person commences on any advertising or activities purposed at reaching out to attract many followers, he or she needs to open an Instagram account for the brand. This ensures that the network's system legally recognizes the brand of which a fully functional account may represent them. Apart from opening an account, one should make sure that the business has no relation to their account whatsoever. This also includes refraining from including own credentials or information and files on the page.
The business account is specifically meant to promote the brand and should only be used to do so. There could, however, be some reasons to which a person can appear on the business account. These could be when giving clients or followers their relevant contact information relevant to the brand in case of any queries. Under opening an Instagram account, a brand promoter can also do the following to promote the brands further.
Establish an attractive bio
Include the business handle and a brief but accurate description of its operations. Keep it light and entertaining while trying to avoid sounding like more of a salesperson. Instagram is a spectacular and one of a kind of platform different from other media sites. Create a bio that appeals to the targeted audience to reach and try to reflect on the relevant images posted.
2. Attach the brand website's link to the bio
Instagram handle owners are allowed to include various links on their bios relevant to their official website. Brand promoters can also attach the necessary links for the brand's official website to their bios to direct more traffic to the websites whenever a user clicks on them.
3. Remain significant with a consistent profile
The primary goal of any business account is to stay recognizable by any user online. This can be achieved by using a handle that relates to the business' credentials across other social platforms. It would be upsetting for users to find a thrilling and exciting profile on Instagram but surprised to find a completely unrelated profile on another platform from the same brand. Ensure the handle or profile also portrays a professional look as much as it may try to seem accommodating towards any user.
Create unique posts that capture users' attention
Instagram is full of businesses trying to sell off their products and promote their various brands to the users. While many of the users love shopping, not all of them access the network for purposes of finding a particular product to purchase. A brand promoter should, therefore, use the necessary means to target the potential audience who would be interested in their brands.
Try to increase the brand's followers
Postiublishing unique pictures and posts alone may not be enough to capture the attention of every potential client on the platform. There are other ways in which anyone can acquire more followers for the benefit of promoting their brands, and these methods may be as follows:
Use hashtags to make the brand more discoverable
Creating unique hashtags will gather all the account's essential content, such as various posts, into a collection that is easily accessible or reachable by any user through a keyword. Using tags is the right way of ensuring that the brand's posts last longer online. Intrigued users can also put the brand's hashtags on their content or pages and thus promote brand advertising.
2. Include followers' tagged content on the brand's profile

Reposting users' content of the brand's profile encourages good relations with the account's followers as they will continuously follow up on the feed.
Buy real Instagram followers
This is a technique that allows users to buy real Instagram followers who'd like their posts, thereby directing more traffic to their sites as quickly as possible. There are many providers, and Instagrowing is one of the most popular and trustworthy services that offer such opportunities to increase the popularity of any brand online.
Improve user engagement to enhance the relationships
Brand promoters are encouraged to engage with their followers for purposes of building strong relationships and acquiring loyal customers. It also promotes immediate feedback from clients, which helps develop the brand better due to a diverse range of ideas.
Conclusion
Growing a brand on social networks takes time as it involves a process that starts with acquiring a handful of followers and customers. With time, and using the right tools, the customers will be looking for the brand rather than its promoter chasing after them.