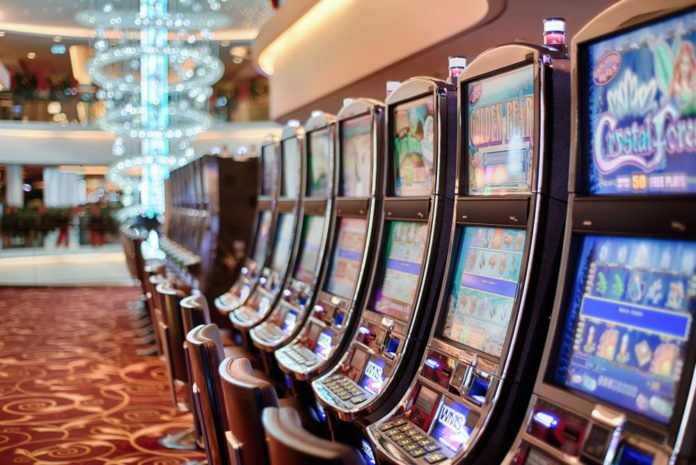 One of the most important things when playing at online casinos is that payouts are carried out in a fast and reliable way and also that the percentage of payouts will be as high as possible. After you have finally achieved that big win, the most annoying thing that can happen is when casinos are holding on your money and delaying payments in the hope that you will go back and reinvest (and possibly lose) your hard-cashed money. Imagine that if you are in Las Vegas and go to change your chips you are asked to wait for few days: you would take this as an offence and surely this concept well translates to online casino operators that shouldn't old on your money for any reasons.
Selecting a casino that has high payouts and speedy cashout times it is a fundamental part of what makes an online casino a top casino as those are critical criteria when selecting an operator.
Make sure you play where the best payouts are offered
The best payout casinos are those that give players freedom in regards to how to use their funds and generally how to manage their account. They are not only delivering fast-paced payments, but they do also give customers plenty of choices when it comes to banking methods.
Payout Percentages
It is crucial that payouts are always clearly shown on the casino operator website. You should be able to see how much they have been paying out recently, what is the percentage: knowing those numbers will allow you to clearly see how generous a casino is and what is the margin that they are allowing for themselves.
Be careful tough. As Casino Biggest Bonus expert John Pentin is reminding us: 'Just because an online casino has a high payout percentage it doesn't necessarily mean that you are going to get always a high percentage of your money back as winning. The payout percentage is just an average on all the money the casino is taking in and paying out so although it is a good indicator, it is not the amount they are paying out every game.
Some Signs Of A Great Online Casinos
Even though the casino payout percentage might be very high, it is not great if you have to wait a long time before collecting the money that you are owned. If you find a site that is paying out quickly, that is an excellent sign that it is well managed and reputable and that your money will be safe. It demonstrates that the operators know what they are doing. It is not surprising to see that those casinos that have the best payouts are usually the ones that are the most popular among players.
If you find that you have to wait a long time before getting your money, it is probably time for you to make the switch to another online casino. Slow payouts are usually an indicator that the company is struggling for liquidity and profits. With so many reliable casino sites out there you don't want your money to be stacked with an unstable operator that might disappear in short-while.
Another thing to look is how frequents big wins are happening at a casino and also the total that they have paid out. If the sum is low, that means that you have little chances of getting a big win there.
Make Sure You Check All The Details
Remember that putting all your eggs in one basket is not great when playing at an online casino. Surely it is a great feeling to find a casino operator that makes you feel 'at home' but to get the best possible value you have to be prepared to try something new especially if you find new reliable casino operators capable of offering higher payout percentages.
This concept is the same for games as you need to look at the RTP percentage and even if you like a lot a game with a 95% RTP you need to consider playing at those games like Goblin's Cave from Playtech that has a fantastic 99.3% RTP.  RTP means Return To Player percentage, and it is used to determine what is the payout power of any slot games. That percentage is set up by the game provider, and it shows the percentage of money bet on a game against the amount payback to customers on average over a specified period. It is a concept very close to the casino payout, but it is linked to particular games, so it is essential to consider when making your games selections.