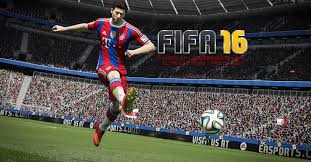 EA has announced a new 'Draft' mode, which will be added to FIFA 16's Ultimate Team, as well as a few new additions to the Career Mode.
The Draft game mode begins with giving you a choice between five random formations. Once you select your formation, which will remain your default for the entirety of the current Draft. After the formation is selected, you may select your team captain, before selecting the rest of your squad.
The players available for selection will be made via a random draw of five players for each position. You select your starting 11, substitutes and reserves in this manner before you can tinker with them to create your best 11.
Any player in Ultimate Team, including Legends, can appear in the random selection process.
After your squad is complete, you will be challenged to win four consecutive games against other Draft players online, or offline against the AI. Once you lose, you are out. The more you win, the bigger the rewards you gain.
Even if you fail to win your first game, EA says that you will gain a reward that matches the value of your entrance fee.
The entrance fee for a Draft series can be paid for in three ways: 15,000 coins, 300 FIFA Points or a Draft token, which will be available in some packs.
Check out the Draft trailer below:
Also revealed were a few more additions coming to the FIFA 16 Career Mode. These include a few more things to do during pre-season and in-between games.
The first of which is pre-season tournaments. Your team will be invited to three out of nine pre-season tournaments in Asia, Europe, Latin America, or North America. These will be rated in terms of their difficulty (star ratings of teams entering it), and prize money earned in the tournament will be put straight into your transfer budget.
There is also individual player training being introduced. You can choose up to five players to take on skill games and introduce the attributes of specific skills, and improve the players' development. It gives you the opportunity to coach how you would like: whether it's focusing on the starting 11, subs or the youth squad.
You can have a look at the Gamescon trailer here: