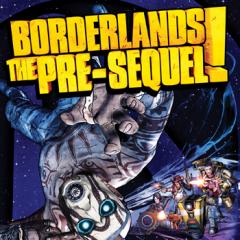 2K Australia, the developer behind Borderlands: The Pre-Sequel, has been closed down, it has been announced.
The news was broken by Kotaku Australia, who had sources pointing towards the closure. 2K then provided a statement to the website: "We can confirm we have taken steps to begin the studio closure process for 2K Australia in order to better manage ongoing development costs while improving the working proximity of our creative teams.
"We are very grateful for the team's valuable contributions to numerous 2K projects, and are working with affected staff to explore reassignment opportunities where possible."
The reason behind the closure was apparently down to the costs of operating a AAA studio out of Australia. This means that Australia no longer has a AAA studio operating in the country.
The news comes only six months after the launch of Borderlands: The Pre-Sequel and it was only last month that the game got its launch on current-gen consoles as part of The Handsome Collection.
Kotaku Australia added that according to "sources close to the situation", there were plans to relocate the studio to Melbourne, which apparently led to high-level members to leave.
The Canberra-based company was founded in 2000, and along with The Pre-Sequel was also known for its work with Irrational Games, notably for its contributions to the Bioshock series as well as the XCOM game The Bureau with 2K Marin.
What are your thoughts on this company's closure? What were your thoughts on The Pre-Sequel?