March was a surprisingly poor month if we look at the quality of the casual games released in that period. The good news is that fans of something else than hidden object adventures will have a lot more reasons to be happy than usually, since many of the top quality releases were not HOGs. Either way, we're here to share with you the best casual games of March 2017 – the best casual games released over at Big Fish Games, so you don't have to try them all and see which one works: we do that for you instead.
So without further ado, from hidden object titles to time management and match three games, we've got them all listed below in our top casual games of March article. Enjoy!
Mystery of the Ancients: The Sealed and Forgotten
Police Detective Donovan has invited you to an old mansion to investigate a locked room murder. The police have scoured the crime scene for evidence, but Donovan suspects the killer could be something supernatural. He needs your expertise. Use your skills to uncover clues and investigate the mysteries hidden in this mansion and save the day! Click here to check it out.
The Unseen Fears: Body Thief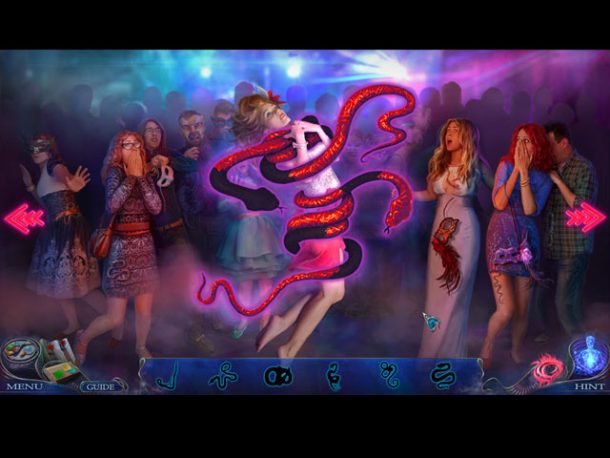 An old friend has called you in to help investigate a string of recent murders. The latest victim was only missing one thing…their skin. As you start investigating, you're quickly thrown into a world of dark magic and creatures. Do you have what it takes to find the murderer in time, or will you be their next victim? Head over to Big Fish Games to find out!
Atlantic Quest 3
The queen has granted her heroes a piece of the ocean floor, near Buenos Fishos. Meet the heroes on a maritime mission – smart clownfish Clowny, mighty Sharky, explosive Crabby and the nimble Octo. A very fun match three game that you can download and play here.
Gnomes Garden: New Home
After defeating the sorcerer collector, the gnomes returned the castle to its old form. However it continues to stand in the grey wasteland and nothing would grow. To prevent starvation, the princess decides to set off on a journey to find the secret Green Recipe. Help the tiny creatures in this great time management game. Download and play here.
The Legacy: Forgotten Gates
Late one night, Diana hears a noise at a strange new museum exhibit. It's the start of a grand adventure as Diana is transported to a parallel world where a lost Mayan civilization is flourishing. This other world was once connected to our world, but now the gates have been reopened. Only Shaash the Gatekeeper can help Diana return home, but it will not be easy. If you think you're up for the task, click here to embark on your quest today!
Maggie's Movies: Camera, Action!
Maggie has always been hard-working, honest and humble, but this environment is making it difficult for her to stay true to herself. Can she keep the show running, stay out of the Hollywood drama and follow her dream all the way to the director's chair? Click here to find out.
Lifeline
Lifeline is a gripping interactive story of survival against all odds. In the aftermath of a crash landing on an alien moon Taylor is stranded, the rest of the crew are dead or missing, and Taylor's communicator can only reach YOU. A really interesting take on the genre, recommended especially to those who don't mind playing text only games or choose your own adventure type of games. Click here to check it out.
Cadenza: Fame, Theft and Murder
It's the height of the Fabulous Fifties in your hometown of Las Vegas, and life is good! Rock n' roll is king, and you're the new king of rock n' roll. You're on top of the world! But you come tumbling down hard when a stranger crashes your concert and swaps places with you. Trapped in a strange body, wanted for murder, and on the run from the police, you're in a race against time to get your life back before the clock runs out! Click here to start this thrilling adventure now.
Subliminal Realms: Call of Atis
Your husband-to-be is sent to your hospital after being attacked on his diving boat. He's not sure what happened, but he reveals a time capsule that he found nestled in the bottom of a lake, containing a strange artifact. This artifact will take you to worlds beyond your imagination! But beware, there is a dark force that is taking over these beautiful worlds and lures curious souls to their doom. Click here to get the Standard Edition of this great game.
Tales of Terror: Art of Horror
An anonymous tip on your long-lost brother's whereabouts leads you to the Artem Estate. You want to find your little brother, but nothing's as it seems in this dismal dwelling. You quickly find yourself fighting for your life as you try to avoid becoming the Estate's next victim. Can you find your brother and escape before it's too late? Head over to Big Fish Games to find out.
These are our recommendations – I am sure you will love them all! Until next month – happy gaming!