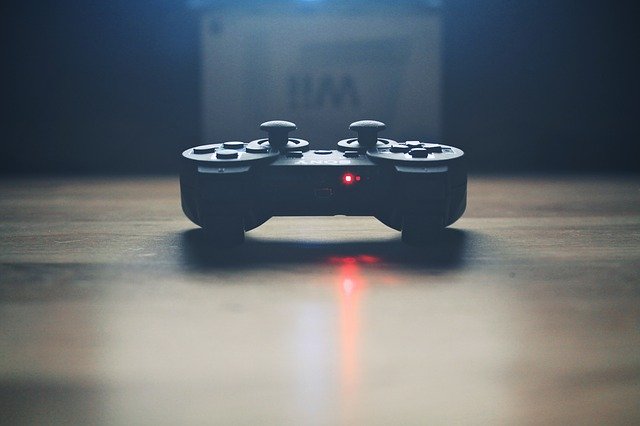 For quite a long time video games, as well as any other kind of leisure, were considered the main distractions of young students. You could have heard it on every corner that video games are ruining concentration. That they will spoil your grades and create an addiction. And, of course, that they are promoting violence.
While there are still some parental associations that are protesting against the accessibility of horror films and claiming that video games can cause you to go insane, people are becoming more aware that all the above-mentioned things are not as dangerous as some try to portray them.
Education has become easier even when accounting for distractions. While previously you had to do everything on your own, like writing, editing, and proofreading your essay or research paper, now you can pick one of the online services that offer "do my online homework" features and enjoy your weekend with video games, knowing that your paper is going to be proofread by professionals. 
While relying on online services is great, don't forget to double-check everything. Keep in mind that they exist to help you, rather than do your work instead of you. You may run into trouble if your paper has no original input.
With that in mind, it's time to pick up the game to enjoy on your weekend. And, boy, there are thousands of them. But let's stick to those that are the most popular. And with a little help from the lists of the best-selling and most popular games of the year, you can choose one of the five mentioned below.
The Legend of Zelda: Skyward Sword
The Legend of Zelda franchise was launched in 1986. Despite being more than three decades old, its new offerings still top the best-selling video games lists regularly. The Skyward Sword received wide praise from players and critics likewise. The game received rave reviews, first of all, thanks to its plot.
The Skyward Sword presents an original story, which is quite difficult for the long-running series with quite a disjointed plot. But developers made spectacular work with crafting the plot for this installment. Moreover, the characters, especially the eponymous Zelda, are more emotional and humanized than they've ever been. Thanks to the humanization of the characters, players are more immersed in the game.
Call of Duty: Modern Warfare
The Call of Duty series, while not as old as the previous entry on the list, has been around for almost twenty years. The first-person shooter had multiple entries in the franchise, from sequels and prequels to spin-offs and sub-series. Modern Warfare was a sub-series launched in 2007, which, instead of focusing on World War II or the Cold War, was based in a modern setting.
The Modern Warfare series received two sequels, released in 2009 and 2011 respectively, and in 2019 the series saw a reboot. The plot of the reboot focuses on a CIA officer, who needs to team up with British forces to save the fictional country of Urzikstan from invasion. You can enjoy Call of Duty: Modern Warfare on PlayStation 4 and Xbox One, as well as on Microsoft Windows.
NBA 2K20
If you enjoy sports simulations, you are going to enjoy NBA 2K20. It's another installment in the long-running series of NBA 2K basketball simulation games franchise. The series was launched in 1999. Each entry in the franchise was mimicking basketball games, specifically those of the National Basketball Association. 
Here you will play with real-life or customized players and teams. The NBA 2K20 follows in the footsteps of their real NBA counterparts. In this version, you have several game modes, and you can customize the settings. You can relocate and rebrand the team. And you can download teams that the NBA community has made.
The NBA 2K20 received great reviews from players and critics alike and won the 2019 Titanium Awards in the Best Sports/Racing Game category. If you think that a sports simulation game is a perfect addition to your weekend, you can play NBA 2K20 on Microsoft Windows, Nintendo Switch, Xbox One, and PlayStation 4.
Borderlands 3
Borderlands 3 shipped over five million copies upon its release, so most likely you have it in your video game collection. If not, Borderlands 3 is the fourth, contrary to the number in the title, installment in the Borderlands series. The first-person shooter franchise was launched in 2009. By 2020 all the installments sold around 50 million copies collectively, bringing the total revenue to more than $1 billion.
Here you will go to the Pandora planet, to check whether the long-rumored treasures and technologies left by the mysterious alien civilization are real. But the task is tough, and you are not alone in your pursuit of the treasures. A lot of quests and side-missions await you throughout the gameplay.
Borderlands 3 received generally favorable reviews, although attracted a fair share of criticism, especially with regards to the lack of innovation, some technical issues, and storytelling. Borderlands 3 is available on Microsoft Windows, Xbox One, PlayStation 4, as well as Apple macOS. And you can enjoy completing the missions on your weekend.
Kingdom Hearts III
キングダム ハーツ or as it is more commonly known in the Western countries Kingdom Hearts is the action role-playing game series that was first launched in 2002 by Square Enix. The crossover of various Disney properties became hugely successful. In less than twenty years since its release, it has sold over 35 million copies worldwide.
Kingdom Hearts 3, despite the number in the title, is the twelfth installment in the series and is the closing part of the Dark Seeker Saga that began with the franchise launch. Being a concluding entry in the saga, Kingdom Hearts III became an instant success upon its release selling more than 5 million copies in one week, thus becoming the fastest-selling installment in the franchise.
If you enjoy the hack and slay combat that the series is known for, you will definitely love this entry. If that sounds like a perfect pick for your weekend gaming routines, you can enjoy Kingdom Hearts III on PlayStation 4, Microsoft Windows, and Xbox One.